The Pulmonary, Critical Care and Sleep Medicine Division at the University of Arizona College of Medicine – Phoenix and Banner – University Medical Center Phoenix fulfills its mission through providing outstanding patient care. Signature programs in the division include sleep medicine, interstitial lung disease, pulmonary hypertension, asthma, COPD, transplant and advanced critical care medicine to include ECMO services. With these high quality and leading-edge clinical programs serving as the foundation, we can provide top-tier educational opportunities and perform novel research that transforms medicine.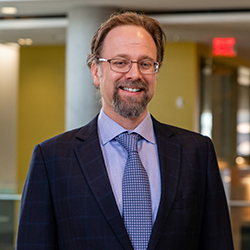 ​The division serves the larger Banner Health enterprise as a hub for innovation and community engagement. Our Pulmonary and Critical Care Fellowship has trained fellows over many years — with several of our graduates staying in Arizona to serve the community. Our newest fellowship in sleep medicine started in 2021 and is one of only two such fellowships in the state.
Our conferences and CME offerings are contemporary, high quality and thought provoking. Our faculty has grown to over 20 physicians and researchers of diverse backgrounds and training, and a new APP program has come online to enhance access and provide care in the ICU. 
We are poised for growth in many areas, including our fellowship, and our vision to advance patient care through translational research over the next few years is already in motion. Come take a look at what the UArizona College of Medicine – Phoenix and Banner – University Medicine training has to offer!