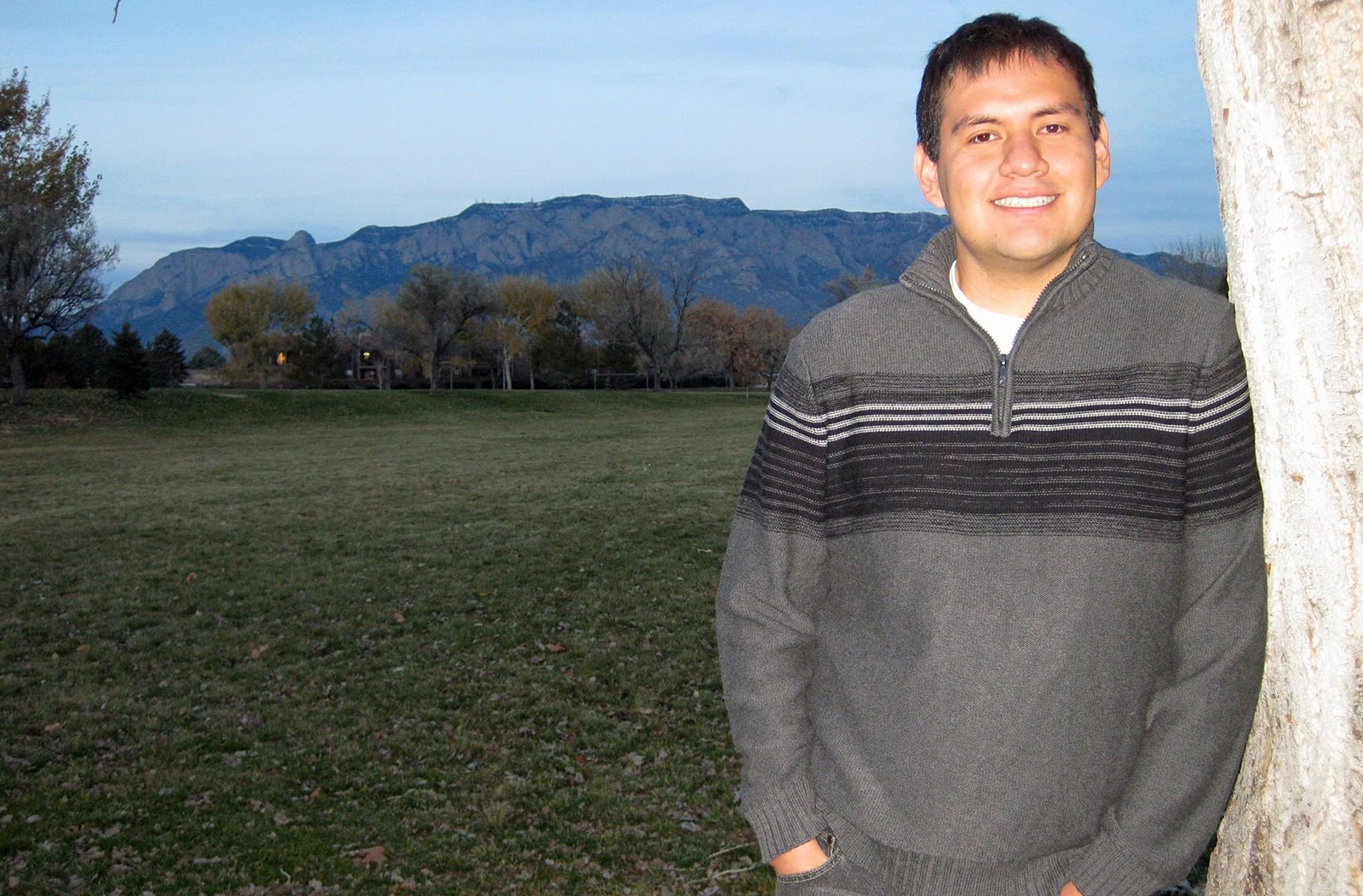 White Coat Profile: Christopher Danny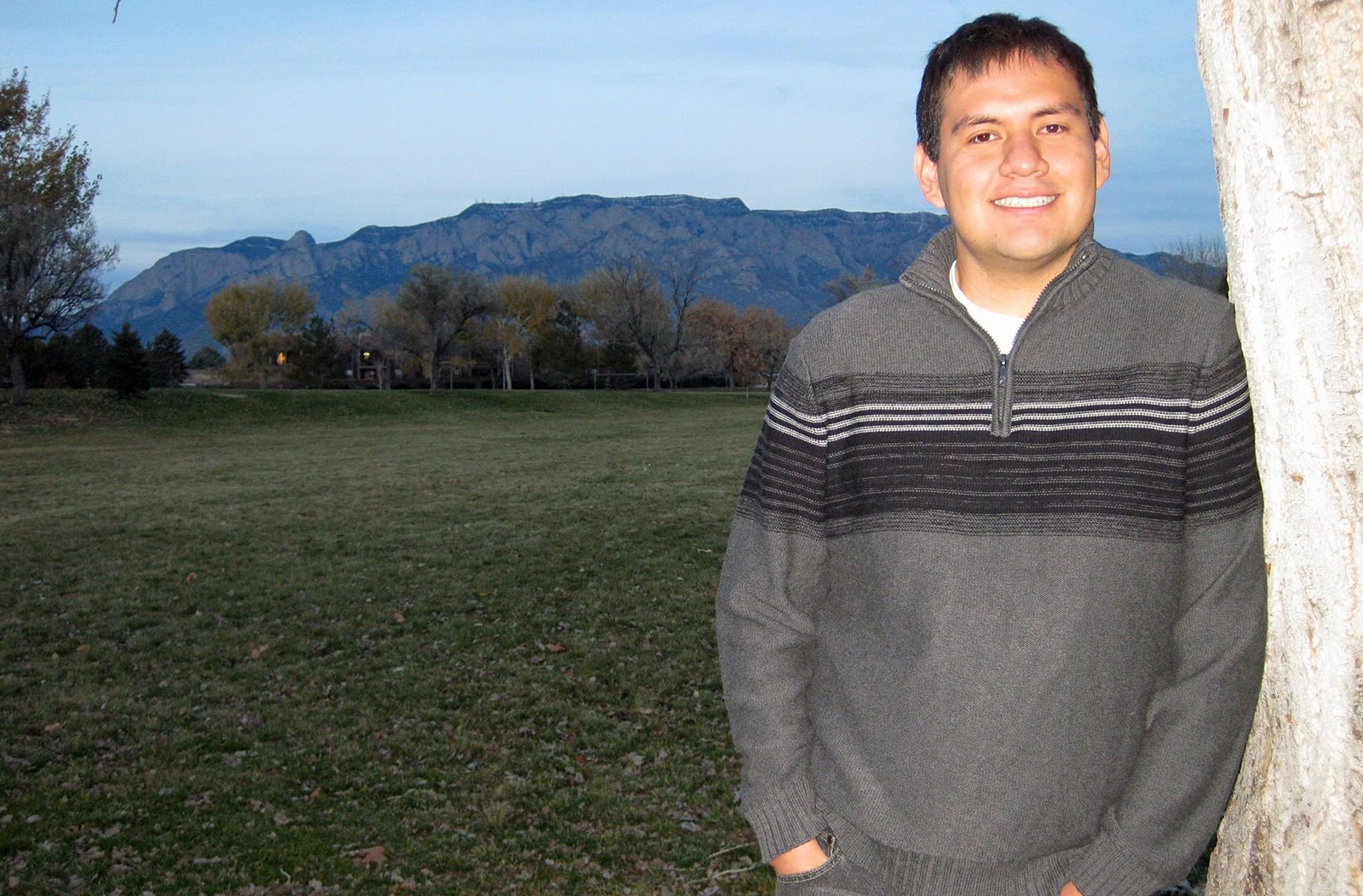 A desire to improve the lives of others sparked this first-year student's interest in medicine
The White Coat Ceremony marks the first time a medical student will don his or her white coat, the defining symbol of a physician. The coat bestows a great honor on each student, and with it comes a responsibility to uphold the trust of every patient they will encounter. The Class of 2026 will receive their white coats on July 15 during a ceremony that begins at 3:30 p.m. at Symphony Hall in downtown Phoenix.
Meet Christopher Danny
Christopher Danny was born in Tuba City, AZ, and raised in Albuquerque, NM. He attended the University of New Mexico, where he earned a bachelor's degree in biology with a minor in psychology, and later completed a master's degree in public health.
Danny is Navajo and has general interests in family medicine, psychiatry and cardiology. He credits his family as his biggest supporters; they've guided, encouraged and supported Danny through the ups and downs as he worked toward medical school.
When Danny was accepted into medical school, he and his family were ecstatic as it represented a culmination of their collective efforts. He will be the first physician in his family.
In the past, Danny volunteered at the Native Health Initiative in Albuquerque, an organization that works with Native Americans to improve their health through programs such as Running Medicine, Healers of Tomorrow and Breath Tradition Not Addiction. These programs aim to address the health disparities of Native people through Loving Service.
Danny oversaw the organization's Community Supported Agriculture program in 2021, which provides accessible fruits and vegetables for people of any income level.
The goal was to increase the consumption of healthy produce with subsequent improvement of their health while also providing members with healthy recipes and events that encouraged healthy eating.
Path toward Medicine
What was the spark that led you to become a physician?
The decision to become a physician was spontaneously made after I graduated from high school, but I did not know what my decision meant for my life. Over the following years, I met many mentors who work with various health care professionals and each shared with me insights into how they work to improve health.
I have met many people with health problems from family to strangers who have provided insight into what it means to be well. These lessons helped shape my desire to work with diverse populations to improve their health to live fulfilling lives. Each person has added to my desire to become a physician and a healer for people in my community.
The College of Medicine – Phoenix
Why did you choose the College of Medicine – Phoenix?
I chose the UArizona College of Medicine – Phoenix because of their commitment to providing an inclusive environment for their students. There is a sense of camaraderie between the students and faculty, which I noticed from the first day I had my interview.
The second-year medical students knew a lot about each other and the faculty and spoke about how they are supported at the college, even with their differences. The college continued to demonstrate inclusivity during my interview because I was not only interviewed by doctors and medical students, but I met nurses, dentists, counselors and more who each had their own perspectives on what it means to be a doctor.
Each interview offered additional insight about what it means to be a health care professional within their community. It was an enlightening experience that I did not have at other medical schools.
What excites you most about beginning medical school?
The most exciting aspect of medical school is all the experiences that I will have while learning how to apply what I learn to treat patients. Medical school is not all about studying, but rather expanding my ideas about what is possible with medicine and learning about new opportunities I might not have considered.
It excites me to consider how both faculty and students are working together to help each other become the best physicians possible. I have a lot to learn from everyone.
Significance of the White Coat
What does the white coat mean to you?
The white coat symbolizes many things like my perseverance and dedication to become a physician despite many challenges. The white coat reflects my family and supporters who have each influenced my dreams to be a physician.
It is also a reminder of my future responsibilities to care for future patients and advocate for health equity for everyone. It will be the start of my new identity as a physician and discovering who that person will be.
About the College
Founded in 2007, the University of Arizona College of Medicine – Phoenix inspires and trains exemplary physicians, scientists and leaders to optimize health and health care in Arizona and beyond. By cultivating collaborative research locally and globally, the college accelerates discovery in a number of critical areas — including cancer, stroke, traumatic brain injury and cardiovascular disease. Championed as a student-centric campus, the college has graduated more than 800 physicians, all of whom received exceptional training from nine clinical partners and more than 2,700 diverse faculty members. As the anchor to the Phoenix Bioscience Core, which is projected to have an economic impact of $3.1 billion by 2025, the college prides itself on engaging with the community, fostering education, inclusion, access and advocacy.