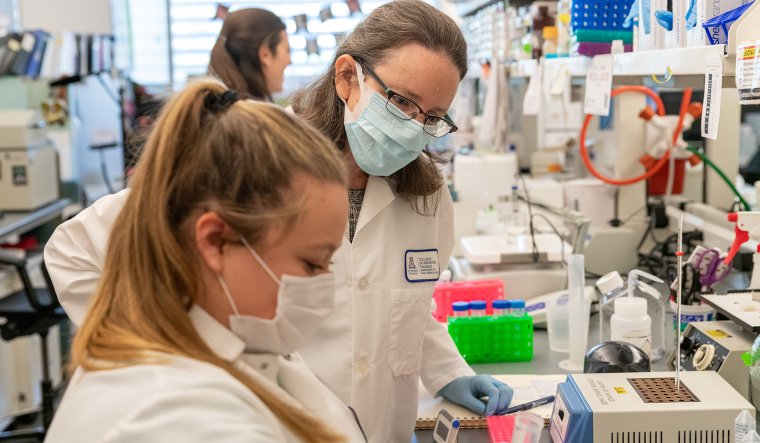 Women in Medicine Fighting COVID-19: Drs. Hale, Herbst-Kralovetz and Mahnert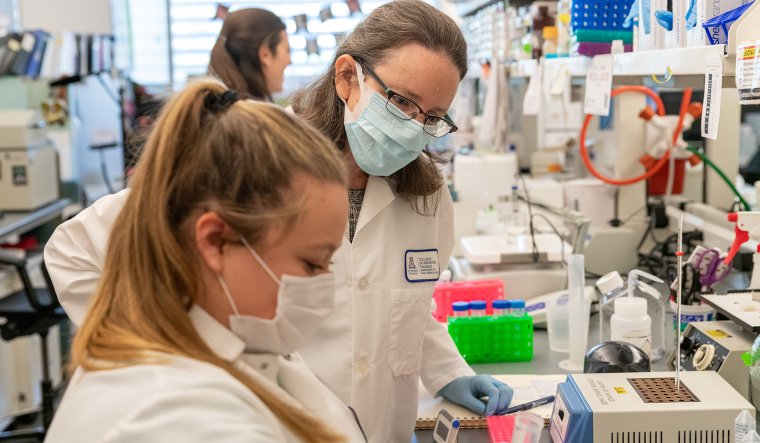 Collaborative Research Analyzes Impact of Stress, Pregnancy and COVID-19
In honor of this year's Women in Medicine and Science month, the University of Arizona College of Medicine – Phoenix has asked a few faculty to share their inspiring stories and work that is helping our community through the coronavirus pandemic.
Meet Drs. Hale, Herbst-Kralovetz and Mahnert
Three faculty members at the University of Arizona College of Medicine – Phoenix are working on a highly collaborative research project related to the COVID-19 pandemic, stress and pregnancy.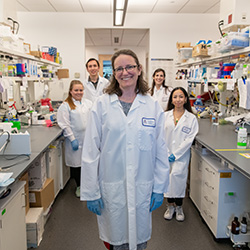 The research is being conducted by Melissa Herbst-Kralovetz, PhD, an associate professor in Basic Medical Sciences and Obstetrics and Gynecology, Taben Hale, PhD, an associate professor in Basic Medical Sciences, and Nichole Mahnert, MD, a clinical assistant professor in Obstetrics and Gynecology.
The collaborative study began from a graduate medical education project. Obstetrics and Gynecology residents complete a research project over the course of their four-year training. First-year resident Dr. Bryan Grover's interest in maternal-fetal medicine and translational science inspired this project. He asked how COVID-19 infections affect a woman's pregnancy and fetus. To tackle this question, a highly collaborative team was assembled with an infectious disease/ reproductive immunologist (Dr. Herbst-Kralovetz), maternal stress/cardiovascular researcher (Dr. Hale), OB/GYN and surgeon (Dr. Mahnert) and Dr. Grover.
Describe the research in layman's terms.
We are interested in studying the impact of maternal stress, SARS-CoV-2 infection on pregnancy and newborn outcomes. We know that maternal stress can have a negative health impact on fetal development and future disease risk in adulthood. In this study, we are interested in evaluating how the COVID-19 pandemic impacts pregnant moms and their babies. As we have learned over the past several months, SARS-CoV-2 infection affects multiple organ systems including cardiovascular function and can have long-term health effects. Stress also causes global health effects and can exacerbate underlying health issues by increasing inflammation. In this study, we aim to evaluate the impact of pandemic stress and SARS-CoV-2 infection on maternal health and newborn offspring by measuring signatures of stress and inflammation.
Even in the absence of SARS CoV-2 infection, there is a significant degree of added stress due to the pandemic. The stress associated with fear of contracting the virus, added pressures of working from home, and managing remote learning for other children all result in an increased burden on the mother and associated risk to fetal development and long-term health.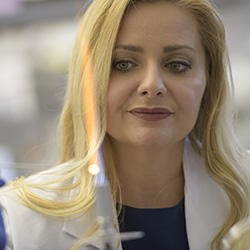 Why is this research important?
This has potential long-term impact on women and their babies. It is important that we study how the pandemic stress and SARS-CoV-2 infection impacts health outcomes during pregnancy and beyond. The health outcomes we are interested in studying touch on some of those organ systems, including indicators of stress and inflammation, as well as cardiovascular outcomes.
There is ample evidence that the in utero environment can have long-term consequences on cardiovascular function and future disease risk. We know that prenatal stress can lead to altered blood pressure and heart rate regulation, as well as increased risk of depression and anxiety in adults. Understanding the impact of COVID on maternal stress and fetal development will lead to improved care of the maternal-fetal dyad.
What is the research goal?
We are interested in understanding the level to which pandemic stress and/or SARS-CoV-2 infection increases inflammation or stress markers in pregnant moms and their newborns. Inflammation and markers of stress could be a driver for adverse effects on women and their offspring.
What do you want our community to know about this?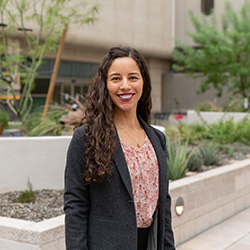 Studies have shown that women are experiencing elevated symptoms of anxiety and depression during the COVID-19 pandemic relative to pre-pandemic pregnancy cohorts. As such, these stress levels could have long-term health impacts on their children. Healthy lifestyle factors could help to mitigate these negative effects and include social support and exercise.
Mindfulness, yoga and other stress reduction techniques are more important than ever. Thus far, the risk of transmission of COVID-19 from mom to fetus is unlikely, but further research on this topic is so important, which is part of why we are doing this study.
Why did you want to study this?
We know women are bearing the burden of caregiving stress and are disproportionately impacted during pandemics over the course of history. That stress could be having a negative impact on women's health, including during pregnancy. There are so many unknowns with COVID-19 pandemic and we would like to contribute to expanding our knowledge base and the impact it is having on women's health.
About the College
Founded in 2007, the University of Arizona College of Medicine – Phoenix inspires and trains exemplary physicians, scientists and leaders to optimize health and health care in Arizona and beyond. By cultivating collaborative research locally and globally, the college accelerates discovery in a number of critical areas — including cancer, stroke, traumatic brain injury and cardiovascular disease. Championed as a student-centric campus, the college has graduated 669 physicians, all of whom received exceptional training from nine clinical partners and more than 2,600 diverse faculty members. As the anchor to the Phoenix Bioscience Core, which is projected to have an economic impact of $3.1 billion by 2025, the college prides itself on engaging with the community, fostering education, inclusion, access and advocacy.