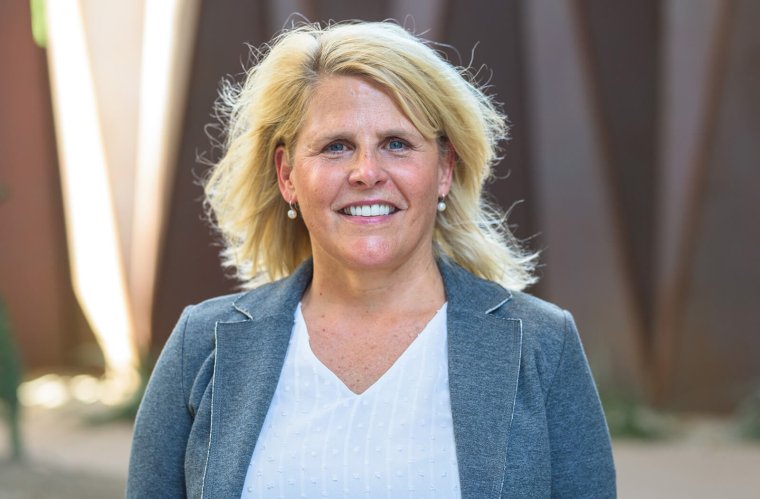 Women in Medicine and Science – Donna L. Holland, MD, FACP, FAAP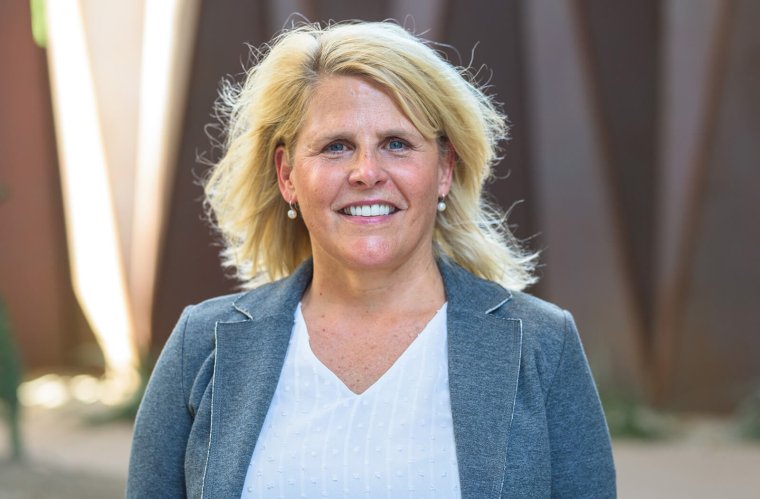 Dr. Holland seeks to eliminate barriers to equitable health care and to train the next generation of physicians to continue that mission
Donna L. Holland, MD, FACP, FAAP, is the program director for the University of Arizona College of Medicine – Phoenix Internal Medicine Residency. She is also an associate professor of Clinical Medicine at the college.
Meet Dr. Holland
What are the most pressing questions or health issues in your field and how will your work address them?
As a physician trained in internal medicine and pediatrics, I am focused on improving health, preventing harm and promoting equity within our health care system and communities. A major concern in my mind is the lack of equitable access to quality health care for all members of our society. There are significant barriers and bias that we must acknowledge and remove to optimize the health and well-being of every individual in our country.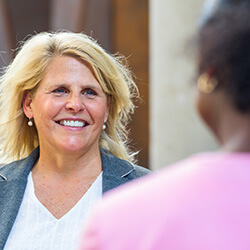 I work in a hospital system that provides care to an underserved and vulnerable patient population; recruiting and mentoring young physicians whose goals and values align with this work is a large part of my role as a leader in Graduate Medical Education. Being an advocate for change is important; we can create something better for all of us if we continue to work and learn collaboratively while being compassionate, innovative and more inclusive.
As physicians we can impact change with unique influence. As a leader, it is essential that I contribute meaningfully to the work being done, while providing mentorship and support to others who find this mission important and fulfilling.
How would you define success in your career?
Success in my career is no different to me than success in my life; living every day in a way that would make my grandfather and grandmother proud of me — that is my goal. I was always taught that "to whom much has been given, much will be required." The privilege, opportunities and influence afforded to me require that I utilize them in a way that lifts other people up, making similar opportunity available to them.
Through your role, how do you hope to inspire the next generation of physicians or researchers?
Most of the people I meet have pursued roles within medicine for reasons that are altruistic and ideal. The challenges that they face along the training path are difficult and at times demoralizing. I want to be a source of hope, support and enthusiasm for them as they work to become the physician they dreamed of being, while also creating a health care system that is accessible to everyone.
Why is collaborating with fellow Women in Medicine and Science so important?
Women are by nature collaborative with an internal strength that sustains us through many difficult challenges and life roles. Working in a group and building a sense of community with diverse talent and experience has been essential for my well-being and effectiveness. My "go to" people are all incredible women whom I can trust unconditionally.
They share compassion and wisdom gracefully, while holding me accountable to the values and important work they know I am committed to, in a way that sustains me. Women remain a minority in leadership positions within health care and medical education, and we must build a team of leaders that reflects the communities we live in and serve.
Title IX opened many doors for women, but what are the areas you think need to see further improvement in the coming years?
Title IX was an extension of the Civil Rights Movement that significantly advanced opportunities for women in educational institutions. While this accomplishment is one to be celebrated, what we have historically seen is that writing something into law does not result in the culture change or accountability necessary to realize the ideals that were envisioned when creating the law.
The impact of Title IX on educational institutions helped start the change, but much progress is still needed to support minority and underrepresented groups in a way that affords them equitable opportunity and recognition.
Many of the challenges we face in health care and economics do not follow zero sum mathematics — meaning advantage for one group results in loss for the other. My hope is that every leader in our country would embrace this fact and prioritize change within their organization focused on the recruitment and retention of a workforce that reflects the communities we live in and serve.
Read more Women in Medicine and Science: Transforming Medical Education and Clinical Care profiles
About the College
Founded in 2007, the University of Arizona College of Medicine – Phoenix inspires and trains exemplary physicians, scientists and leaders to optimize health and health care in Arizona and beyond. By cultivating collaborative research locally and globally, the college accelerates discovery in a number of critical areas — including cancer, stroke, traumatic brain injury and cardiovascular disease. Championed as a student-centric campus, the college has graduated 745 physicians, all of whom received exceptional training from nine clinical partners and more than 2,700 diverse faculty members. As the anchor to the Phoenix Bioscience Core, which is projected to have an economic impact of $3.1 billion by 2025, the college prides itself on engaging with the community, fostering education, inclusion, access and advocacy.