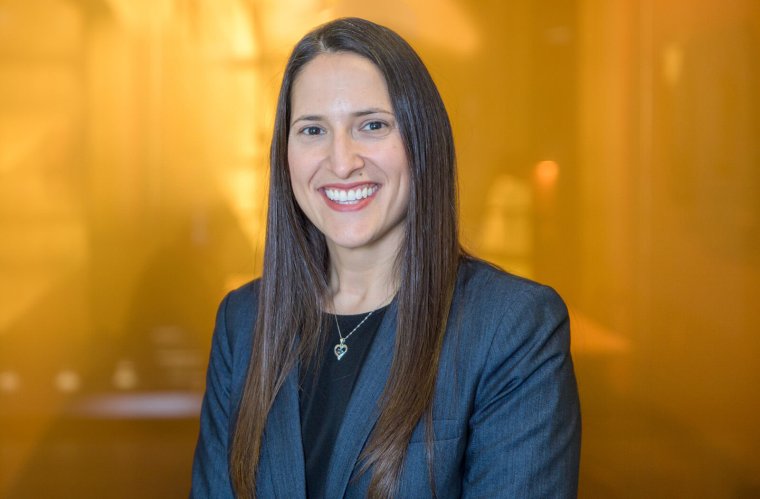 Women in Medicine and Science – Jennifer Preston, MD, FACS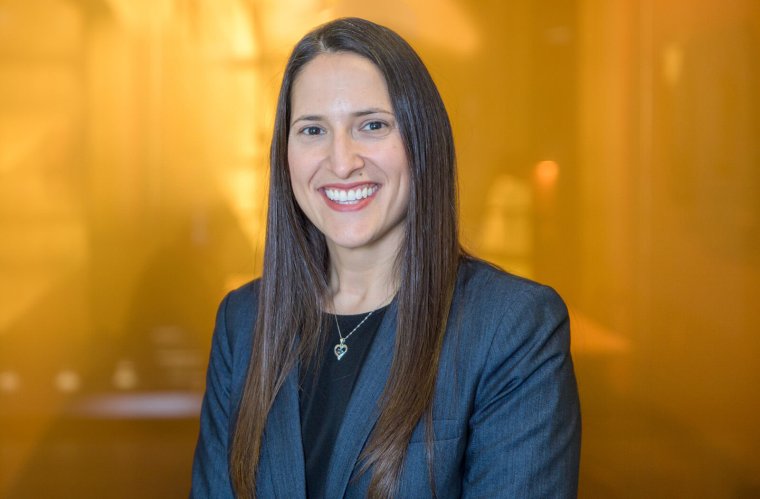 Dr. Preston is training the next generation of surgeons using the latest technological advancements in the field
Jennifer Preston, MD, FACS, is the program director for the University of Arizona College of Medicine – Phoenix Integrated Surgical Residency, chair of Robotics at Banner – University Medical Center Phoenix, as well as an assistant professor of Surgery at the UArizona College of Medicine – Phoenix.
Meet Dr. Preston
What are the most pressing questions or health issues in your field and how will your work address them?
In the last 10 years, we've seen significant technological innovation in general surgery. This has allowed for more complex procedures to be done minimally invasive, ultimately resulting in better outcomes for our patients. This includes less postoperative complications, less pain and faster return to normal daily activities. This has allowed us to push the envelope in how we care for patients postoperatively with a large transition to outpatient surgical care.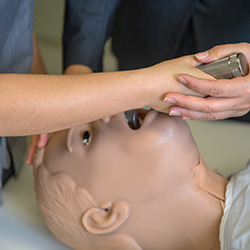 With the cost of care and limited hospital resources, this will continue to be a focus in general surgery. I adopted robotic surgery early in my practice; this is now becoming a more predominant method for delivering minimally invasive surgical care in general surgery and has allowed for more complex open procedures to be done minimally invasively.
As an experienced robotic surgeon and teaching faculty, I am fortunate to be able to help train the next generation of surgeons in this technology and to help push the field of minimally invasive surgery forward.
How would you define success in your career?
Clinically, I see success in my career by my patients having good outcomes, by continuing to grow as a surgeon and genuinely loving what I get to do every day. As a program director in surgery, I define success by seeing my trainees do amazing things in their own careers after they graduate from my program. Academically, I see success as contributing significantly to surgical education through my educational research efforts.
Through your role, how do you hope to inspire the next generation of physicians or researchers?
As a program director and as an attending surgeon, I hope to inspire medical students and residents toward careers in surgery and academics by showing them the joy I have in the work I do. I do this by role-modeling the balance I have found in my life between career and family and through active mentorship, particularly of young women in surgery.
Why is collaborating with fellow Women in Medicine and Science so important?
Despite the growing number of women in medical school, women are still a minority in several medical specialties, including surgery. When you look at professors in surgery, women make up less than 20 percent. There are very few women who are chairs in surgery. Collaborating with fellow Women in Medicine and Science allows for mentorship, opportunities and support for leadership and promotion. I am where I am because I have been fortunate to have phenomenal women mentors. I hope that as I progress in my career, I will be that for other women.
Title IX opened many doors for women, but what are the areas you think need to see further improvement in the coming years?
We need to continue to support women in leadership roles. As I mentioned above, there are very few women who are chairs in surgery. We also need to focus on the specialties where women still make up a significant minority and see how we can better support women within these specialties.
Read more Women in Medicine and Science: Transforming Medical Education and Clinical Care profiles
About the College
Founded in 2007, the University of Arizona College of Medicine – Phoenix inspires and trains exemplary physicians, scientists and leaders to optimize health and health care in Arizona and beyond. By cultivating collaborative research locally and globally, the college accelerates discovery in a number of critical areas — including cancer, stroke, traumatic brain injury and cardiovascular disease. Championed as a student-centric campus, the college has graduated 669 physicians, all of whom received exceptional training from nine clinical partners and more than 2,600 diverse faculty members. As the anchor to the Phoenix Bioscience Core, which is projected to have an economic impact of $3.1 billion by 2025, the college prides itself on engaging with the community, fostering education, inclusion, access and advocacy.