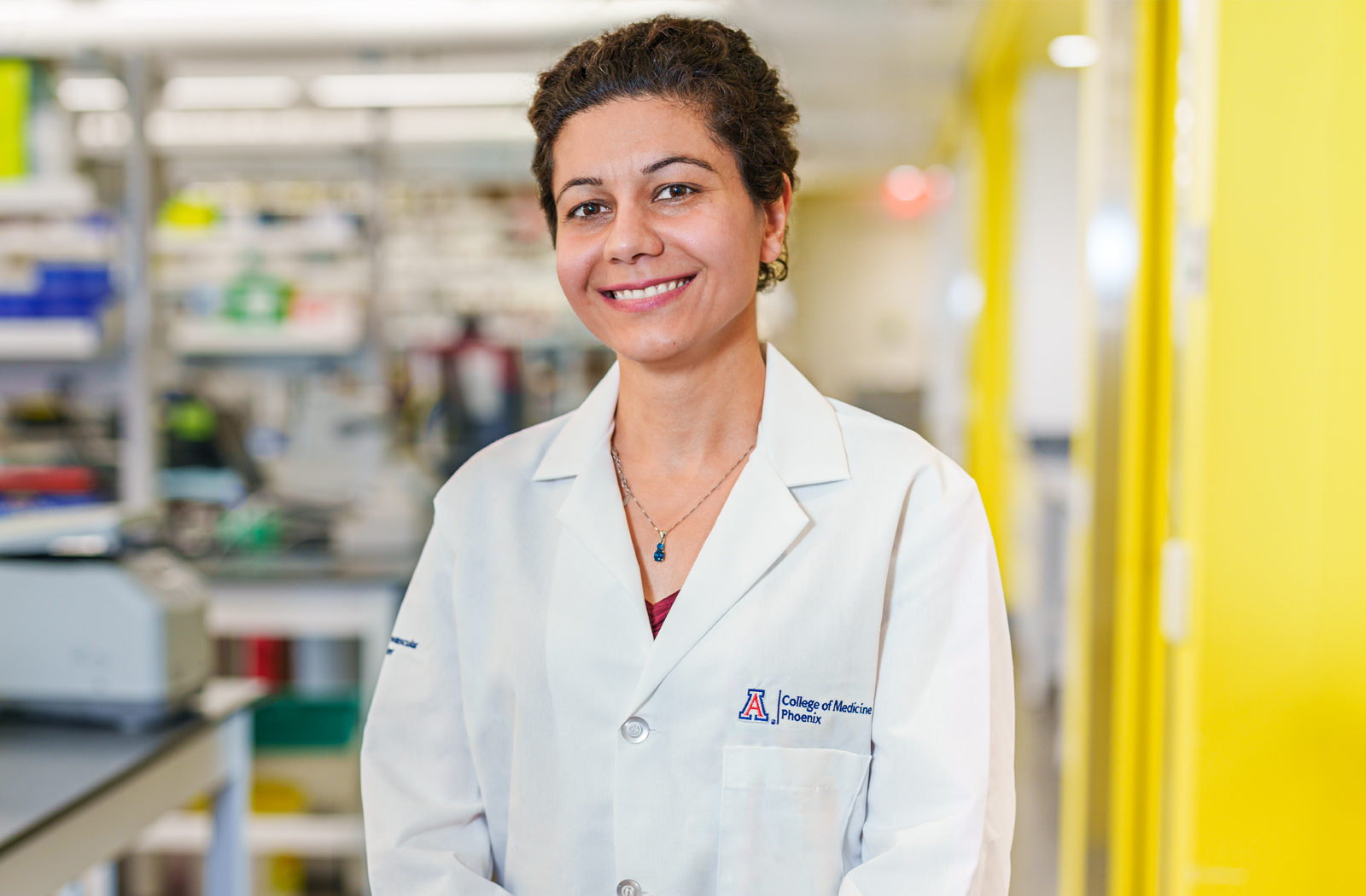 Women to Watch in Medicine and Science – Shirin Doroudgar, PhD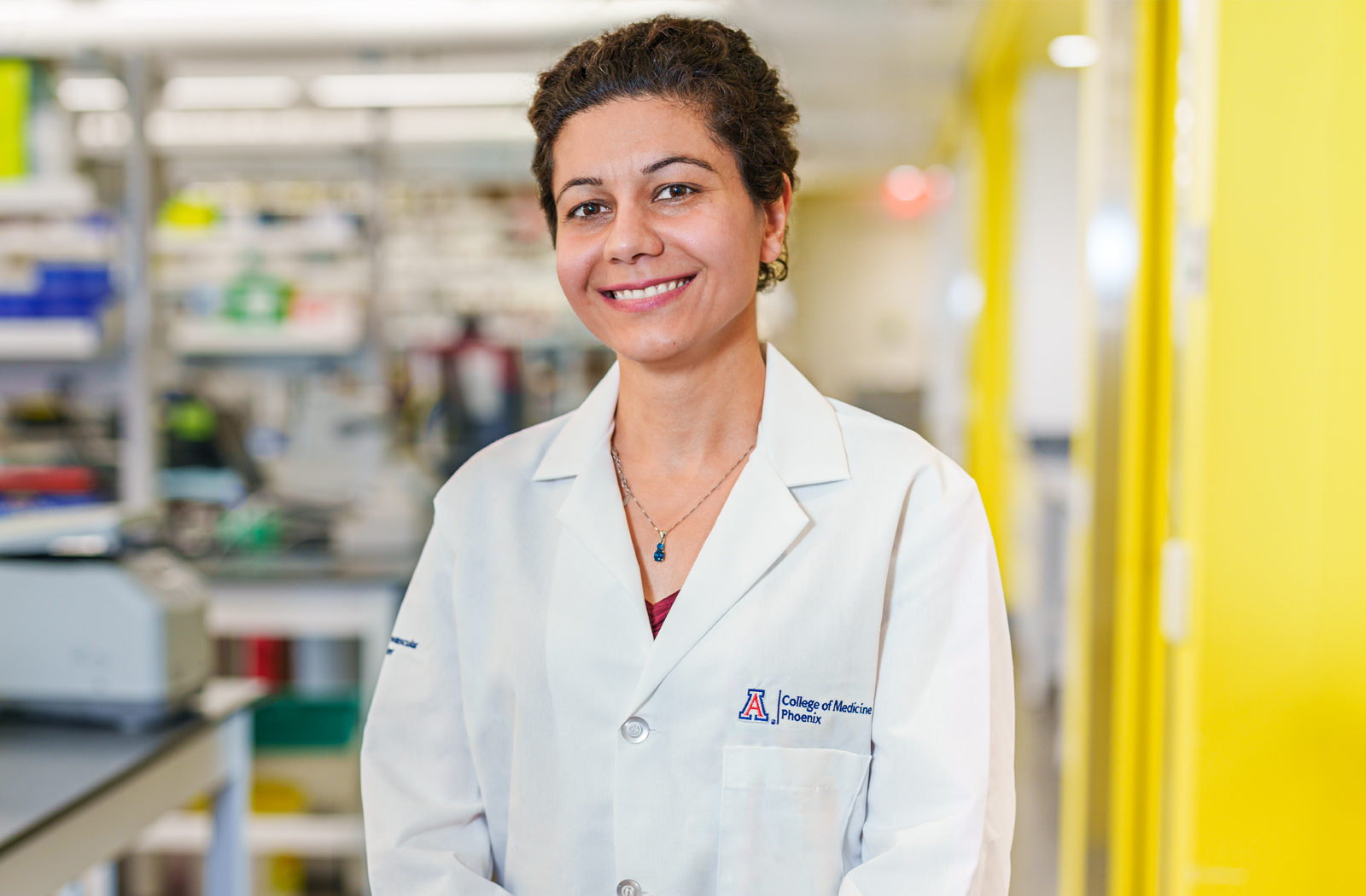 Dr. Doroudgar studies molecular mechanisms to help discover new treatments for cardiovascular diseases
Shirin Doroudgar, PhD, works as an assistant professor in the University of Arizona College of Medicine – Phoenix's Department of Internal Medicine and is an active member of the Translational Cardiovascular Research Center, where she leads a research group in cardiac molecular biology, focused on understanding changes in protein homeostasis and cellular stress responses that contribute to heart disease.
Dr. Doroudgar received her bachelor's in molecular biology from the University of California, San Diego and her PhD in biology from a joint doctoral program at UC San Diego and San Diego State University.
"As an undergraduate researcher, I was interested in how cells respond to stress," Dr. Doroudgar said. "Cellular stress began to be important in my mind, as well as how cells can adapt to survive in conditions that we can learn from and apply to many diseases that we face."
After finishing her doctoral program, Dr. Doroudgar completed her postdoctoral training at San Diego State University and Heidelberg University.
In Germany, as a postdoctoral researcher, she was awarded an independent junior research group grant from the German Centre for Cardiovascular Research (DZHK) to facilitate her transition to independence. She believes that better understanding the complexity of biological aging and the role it plays in disease are some of the more pressing issues in health care.
"In my lab, we're interested in deciphering the mechanisms of gene expression and how they change in disease and through the age of an organism. We are finding out that in disease, cellular stress responses can be overwhelmed. These natural defense mechanisms also decline in the heart as we age, which is especially challenging in the hearts of adults who are more likely than younger people to suffer from cardiovascular diseases" Dr. Doroudgar said. "We're beginning to appreciate differences in the aging process in male and female organisms."
To address this issue, Dr. Doroudgar is forming an interdisciplinary team, which she said can help to integrate different types of data and experiments that require various expertise.
"The most important thing for success is to bring together teams that are complex and can answer those kinds of questions," Dr. Doroudgar said. "I'm working on assembling that kind of team and the projects that help us understand the complexity of biological processes that are important in disease."
She defines success in her career as discovering something completely new, working efficiently and bringing out the best in the entire team for a task.
"I hope what we're doing now, in terms of making new models or generating new data sets, can provide information for the next generation of scientists to move forward in the field," Dr. Doroudgar said.
In her view, an assembled team should be diverse, in order to be creative and productive, when answering pressing questions. She said that everyone processes knowledge differently and has their own perspective, so it's important to incorporate everyone to bring the most cognitive diversity to the issue.
"Everyone should come together to answer these large questions, and everyone needs to bring their own expertise and experiences," Dr. Doroudgar said. "Many studies have shown that women leaders have key measurable impact. It's important to have women in leadership positions so that we close the diversity gap. Diverse leadership will lead to better workplace policies that are beneficial for all."
For young people interested in becoming scientists, Dr. Doroudgar said she encourages anyone who is curious to find answers and move the fields forward to pursue this path.
"Every day we come to work, we look forward to discovering something new," Dr. Doroudgar said. "This is the most independent job that you could have in society — to be able to do research and discover new things."
Early in her career, Dr. Doroudgar was interested in biological systems and how cells under stress adapt to living in extreme temperatures and pressures. Now, she's interested in adapting that knowledge into biomedical research.
"Some of those molecular mechanisms are the same, whether you're talking about a bacterium that needs to preserve how its proteins fold in the deep sea or whether it's protein folding in cells in the center of a tumor," Dr. Doroudgar said. "Those mechanisms are important for how the organism survives."
In the future, Dr. Doroudgar hopes this research can be further along in the road of clinical trials and move these findings into patients' lives.
"I hope that in 10 years from now, we've been able to take our fundamental discoveries in the lab and move toward finding treatments and new diagnostics for the diseases," Dr. Doroudgar said. "Molecular understanding of disease-causing pathways will continue to change how we treat cardiovascular diseases."
Read more Women to Watch in Medicine and Science profiles
About the College
Founded in 2007, the University of Arizona College of Medicine – Phoenix inspires and trains exemplary physicians, scientists and leaders to optimize health and health care in Arizona and beyond. By cultivating collaborative research locally and globally, the college accelerates discovery in a number of critical areas — including cancer, stroke, traumatic brain injury and cardiovascular disease. Championed as a student-centric campus, the college has graduated more than 800 physicians, all of whom received exceptional training from nine clinical partners and more than 2,700 diverse faculty members. As the anchor to the Phoenix Bioscience Core, which is projected to have an economic impact of $3.1 billion by 2025, the college prides itself on engaging with the community, fostering education, inclusion, access and advocacy.