How can we improve the quality or reduce the cost of care? This question is an essential one.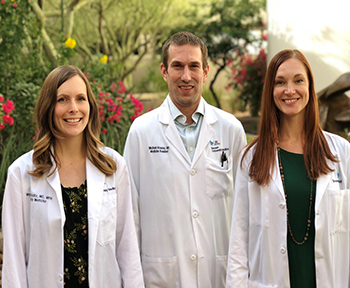 Improving patient care has always been a top priority for the UA College of Medicine – Phoenix and its clinical partners. As medical providers continually search for innovative solutions to enhance the safety and quality of care for their patients, Banner – University Medical Center Phoenix has facilitated that drive through its High Value Idea Competition.
For the last several years, Banner has held the competition annually, inviting residents and fellows to come up with inventive, cost-effective and research-backed projects that will improve health care. The program was started by Steven Brown, MD, and Cheryl O'Malley, MD.
Residents and fellows who participate are assigned an interdisciplinary team to work with, assisting with the design and implementation of their idea.
The Top-3 Ideas Each Win
$2,500 cash prize!
Opportunity to win an additional $2,500 Grand Prize at the annual GME Quality and Safety Day.
Travel support to present your project at a national meeting.
Ideas are judged by residency faculty, hospital and Banner Health System leaders based on the following criteria:
Potential impact on house staff education. Potential impact on patient care (quality, cost, process, safety, etc.).
Scalability/feasibility.
Alignment with Banner Health System initiatives.
Alignment with Choosing Wisely lists.
Special thanks to the sponsors:
Cash prize funding by Banner – UMC Phoenix medical staff.
Interdisciplinary team support by Banner – UMC Phoenix administration.
Funding supported by the Department of Medical Education.