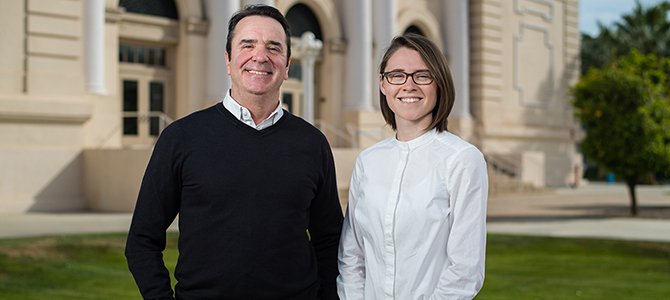 Mission Statement
The Research Office for Medical Education will contribute to the success of College of Medicine – Phoenix faculty, staff, students, residents and fellows who are interested in pursuing medical education (MedEd) research and scholarship. The goal of this office is to provide individuals with the tools needed to develop, conduct and publish MedEd research, and to promote its application across the continuum, including, but not limited to, Undergraduate Medical Education, Graduate Medical Education and Continuing Medical Education.
Background
The UA College of Medicine – Phoenix thrives on feedback, analysis and program evaluation of our curriculum to make positive changes. Faculty, staff and students are encouraged to conduct any of the aforementioned activities to identify gaps, trends and outcomes as it relates to our curriculum and student progress and success. The Research Office for Medical Education has collaborated and partnered with various campus units to meet the needs of any faculty, staff or students who are interested in conducting MedEd research.
Goals
To provide centralized operations and resources to assist faculty, staff and students in developing, conducting and publishing medical education research.
To conduct in-depth curricular data analyses to inform best practices, justify curricular change and address identified deficiencies.
To ease the process of gathering student data by creating a robust data warehouse that is available to our researchers through the Research Office for Medical Education.
To assist faculty, staff and students with mentors, hypothesis development, IRB approvals, data gathering, access to biostatistical assistance and manuscript writing.
To promote medical education research knowledge and networking through Journal Clubs.