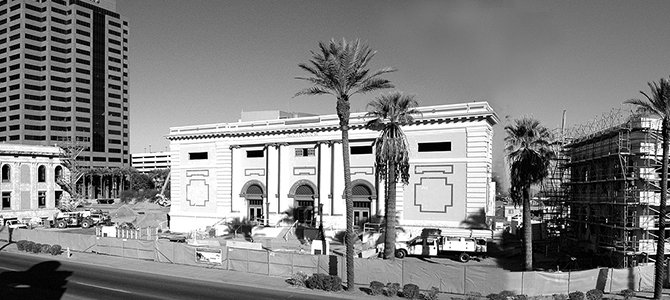 Founding Faculty Reflect on 10 Years of the UA College of Medicine – Phoenix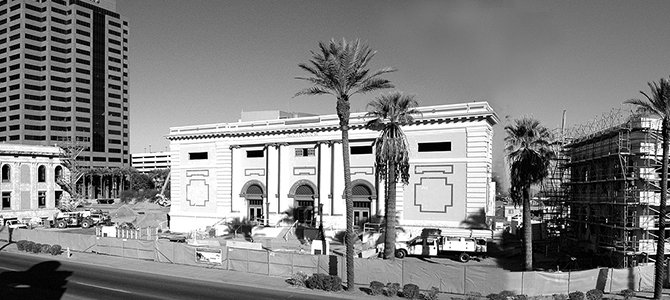 Over the last 10 years, the University of Arizona College of Medicine – Phoenix has become an innovator in medicine, research and education. The college has graduated more than 350 physicians, is training 300 residents and fellows and has been granted full accreditation.
The contributions of founding faculty, staff and students were celebrated at a Founders' Reception on Dec. 5.
Here are just a few leaders whose dedication and vision helped develop the foundation for our medical school.
Mark Haussler, PhD
Regents Professor Emeritus and Founding Head, Department of Basic Medical Sciences
"After having spent 35 years in Tucson as one of the earliest faculty members at the UA College of Medicine – Tucson, it was a great opportunity to 'get in on the ground floor' as a faculty member and department head of what was to become the newest medical school in the country," Dr. Haussler said.
Dr. Haussler arrived in 2005 with his wife, Carol, a research scientist and grants expert, with the job of building the Department of Basic Medical Sciences.
Through 11 years at the college, Dr. Haussler played a vital role in developing the academic and research aspects of the campus. Dr. Haussler led "the recruitment of faculty that constituted the nucleus of medical scientists who collaborated with Phoenix physicians to launch the four-year allopathic medical curriculum for our newly matriculating students in 2007."
Paul Boehmer, PhD
Interim Associate Dean for Research, Chair and Professor, Department of Basic Medical Sciences
Dr. Boehmer began his role here 11 years ago with the opportunity to be part of creating a new medical school.
"I came to the college because of the opportunity to grow and develop something new in terms of building a medical school, developing the curriculum and research and to be a part of that new beginning," he said.
Dr. Boehmer has served many roles as an educator and leader on this campus and has been instrumental in building the largest research department for the college and developing the college's curriculum as one of the founding block directors.
Kerr Whitfield, PhD
Block Director, GI-Metabolism-Diabetes-Obesity
Dr. Whitfield started participating in curricular planning for the college in 2006 and became full-time in July 2007 when the Arizona Biomedical Collaboration building opened.
"I have felt it to be a huge honor and privilege to have been a part of these efforts in helping develop this campus," he said. "My hope for the future of this college is that it continues to grow without losing the feel and culture of collaboration and service that our initial class of students have established."
Ronald Hammer, Jr., PhD
Chair, MD/PhD Committee
Dr. Hammer's role at the college started in 2006 as one of the founding faculty in Basic Medical Sciences. He has played an important role as director of graduate training where he has focused on building master's and PhD programs at the college.
"The College of Medicine – Phoenix has the potential to become a truly great academic environment with strong translational research, curricular leaders who lead discovery efforts in their fields and translational-clinical partnerships that provide the latest scientific successes to our patients," Dr. Hammer said.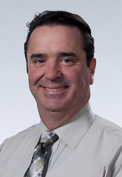 Paul Standley, PhD
Associate Dean, Curricular Affairs and Program Evaluation
Dr. Standley has been with the college for more than 10 years and has played many roles in developing the medical school as a basic science researcher, a teacher, an assistant dean, chair of many committees, former director of faculty development and mentor.
"My hope for the college is to be the best, most forward-thinking medical school in the country by arming students with skills and behaviors, rather than just medical facts. Since medicine and biology are constantly changing and expanding, our graduates will have to be lifelong adopters of new knowledge and ways of thinking," Dr. Standley said.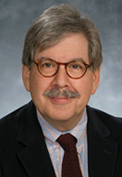 Alan Leibowitz, MD
Associate Dean, Graduate Medical Education
Dr. Leibowitz started in 1990, when the college had just Tucson students who would come up to do clerkships or electives at the teaching hospitals. There was no real campus at the time. Dr. Leibowitz became the associate department head for Internal Medicine, part of the College of Medicine – Tucson, and then became founding chair of the department in Phoenix.
"I was involved in the initial planning of the campus," Dr. Leibowitz said. "I remember visiting Building 2 when it was deconstructed and reconstructed, seeing the gravel parking lots become beautiful, modern state-of-the-art buildings and recruiting deans and faculty members."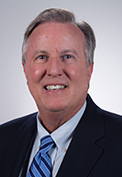 James McLoone, MD
Chair, Department of Psychiatry
In the early 1990s, Dr. McLoone had the opportunity to work with Phoenix faculty under the leadership of Jackie Chadwick, MD, to help establish a formal clinical campus in Phoenix. He has seen the campus grow with the addition of "more students, faculty and staff, beautiful state-of-the-art health sciences and research buildings, the addition of the Banner Residency and Fellowship programs and a top-notch four year curriculum."
"I am very fortunate to be at the right place at the right time to add my two cents to the amazing efforts, hard work and creativity of a devoted team having a vision for a quality medical school in Phoenix to serve our community and the state," he said.
Mitchell Shub, MD
Chair, Department of Child Health
Dr. Shub has been at the college since 1997 as associate department head of the Department of Pediatrics. When the college branched off from its counterpart in Tucson, Dr. Shub became vice chair of Academic Affairs for the Department of Child Health, and in 2014, he became chair of the department.
"I was part of the group of people who dreamed of having a full-service medical school in Phoenix," Dr. Shub said. "Looking back, my favorite part was the people. A small group of us would meet regularly and we tried to envision what it'd be like to have an independent medical school in Phoenix. There was so much enthusiasm and excitement to develop this vision."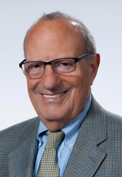 Michael Grossman, MD
Professor Emeritus Internal Medicine, Professor Biomedical Informatics and Special Assistant to the Dean
Dr. Grossman joined the faculty of UA in 1983. He served as director of Ambulatory Medicine and held several other positions, including program director of Internal Medicine training and Transitional Resident training. During these years he was responsible for much of the education of UA medical students who rotated in Phoenix for their training.
In 2001, Dr. Grossman was appointed associate dean of Graduate Medical Education in Tucson, although he was permanently housed in the Phoenix office. Dr. Grossman said they developed an organized approach to medical student education that allowed students to rotate during their third- and fourth-years in Phoenix teaching hospitals. This was a highly valued and successful approach that began to formulate the path to an independent campus in Phoenix.
"It is difficult to single out any one accomplishment, but being able to develop a nationally recognized, statewide medical education consortium, which functioned in a highly organized and efficient manner was very rewarding. All that could only be accomplished by full engaged and cooperative leaders from all institutions," Dr. Grossman said. "It is amazing how we have evolved into a major biomedical campus over the past years. I can't even express my awe."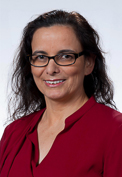 Maricela Moffitt, MD, MPH, FACP
Director of Doctoring Curriculum
Dr. Moffitt was hired by Dr. Chadwick in April 2007 to lead and establish the college's Doctoring Program, which prepares medical students for their clinical clerkship and teaches them how to care for patients.
The Doctoring Course has received Course of the Year three times, Educator of the Year three times and Master Educator of the Year three times. The Program started in 2007 with the first group of medical students training in the basement of Building One with eight exam rooms.
Dr. Moffitt said she has many memories from her 10 years at the college, including hiring a great team of professionals for the Doctoring staff and faculty as well as helping design the Center for Clinical Skills and Assessment space for the Health Sciences Education Building.
"Looking back, one of my favorite memories was working with the founding faculty to create this awesome system-based integrated curriculum," Dr. Moffitt said. "And Match Day. I've cried at all of them with tears of joy at our students' accomplishments."
Amelia Gallitano, MD, PhD
Associate Professor, Department of Basic Medical Sciences
Dr. Gallitano started in 2007 as an assistant professor in the Basic Medical Sciences Department, on a tenure track. Her role was to help finalize the curriculum and work on second-year curriculum. A majority of her effort was in the Neuroscience course, which was combined with Endocrinology and Immunology (NEI block).
"Together with Dr. Hastings, we wrote the template for the case-based instruction (CBI) cases," Dr. Gallitano said. "It was Dr. Hastings' idea that these cases should include a full history — physical exam, laboratory values and studies — to accurately reflect the format that is used in clinical medicine. This was a substantial change from the brief vignettes that had been used at the College of Medicine – Tucson. Dr. Hastings and I collaborated to write a highly detailed template with definitions of abbreviations and explanations of physical examination techniques and the interpretation of findings. This was then used for writing the cases for NEI, and the other first- and second-year CBIs."
Dr. Gallitano also started her basic science research laboratory, served on committees for the Department of Basic Medical Sciences and the College of Medicine and was part of a group who created the Basic Medical Sciences' Seminar Series.
"I remain proud of the seminar series that we started in the Basic Medical Sciences Department," Dr. Gallitano said. "This was a combined effort of a number of the assistant professors. We were able to obtain external funding to support the series, allowing us to invite nationally-recognized scientists to our campus."
Rebecca Fisher, PhD
Associate Professor in the Department of Basic Medical Sciences and Director of the Gross Anatomy Laboratory
"I have very fond memories of the Opening Day Celebration in 2006, when the public was invited to tour the newly renovated historic buildings," Dr. Fisher said. "All of the UA and ASU faculty who helped found the college were there, and I can remember a very special feeling in the air as we introduced our college to the community."
Dr. Fisher has been at the college since July 2006. She was hired to develop the anatomy curriculum for the campus and to design the gross anatomy laboratory.
"Over the years, I worked with engineers and architects to design three spaces that served as our anatomy lab: a lab at the Barrow Neurological Institute, a lab in the Medical Examiner's Office that was built to accommodate the growth in our student class and, finally, our lab in the Health Sciences Education Building, where we have been teaching anatomy since 2012," Dr. Fisher said.
The anatomy laboratory in HSEB is a state-of-the-art facility and has been highlighted on the American Association of Anatomists webpage as a model for lab design. In addition to the Clinical Anatomy block, Dr. Fisher has also designed an anatomy elective, clerkship labs and labs for the Pathway Scholars program. Today, the anatomy lab serves medical, physician assistant, physical therapy, occupational therapy and athletic training students.
"Working in the anatomy laboratory is often considered a rite of passage on the road to becoming a physician, and it has been an honor to design our laboratory and the anatomy curriculum for our students," Dr. Fisher said.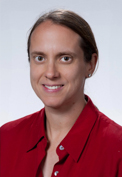 Karen Hastings, MD, PhD
Associate Professor in the Department of Basic Medical Sciences
Dr. Hastings has been at the college since 2006. She was part of the first group of faculty hired to structure and implement the undergraduate medical curriculum for the medical school in Phoenix. Her role was to develop and teach the immunology and dermatology-related components of the first- and second-year medical school curriculum, build a research program on immune response to cancer and provide clinical care for dermatology patients.
Dr. Hastings started the Department of Basic Medical Seminar Series and served on seven college and departmental search committees to build faculty and college leadership. She also contributed to building graduate education programs as co-director of the Clinical Translational Science Graduate Program and a member of the MD/PhD Program Committee. She started an immunology research laboratory, recruited students and postdoctoral fellows and proposed and provided oversight for critical research equipment, including a flow cytometer and biological irradiator.
"My fondest memories of being a founding faculty member are the days we spent together with our ASU colleagues working together to create the medical school curriculum," Dr. Hastings said. "Over the years, although material has moved around within the curriculum, the basic building blocks that we put in place 10 years ago are still being used."
About the College
Founded in 2007, the University of Arizona College of Medicine – Phoenix inspires and trains exemplary physicians, scientists and leaders to optimize health and health care in Arizona and beyond. By cultivating collaborative research locally and globally, the college accelerates discovery in a number of critical areas — including cancer, stroke, traumatic brain injury and cardiovascular disease. Championed as a student-centric campus, the college has graduated 669 physicians, all of whom received exceptional training from nine clinical partners and more than 2,600 diverse faculty members. As the anchor to the Phoenix Bioscience Core, which is projected to have an economic impact of $3.1 billion by 2025, the college prides itself on engaging with the community, fostering education, inclusion, access and advocacy.