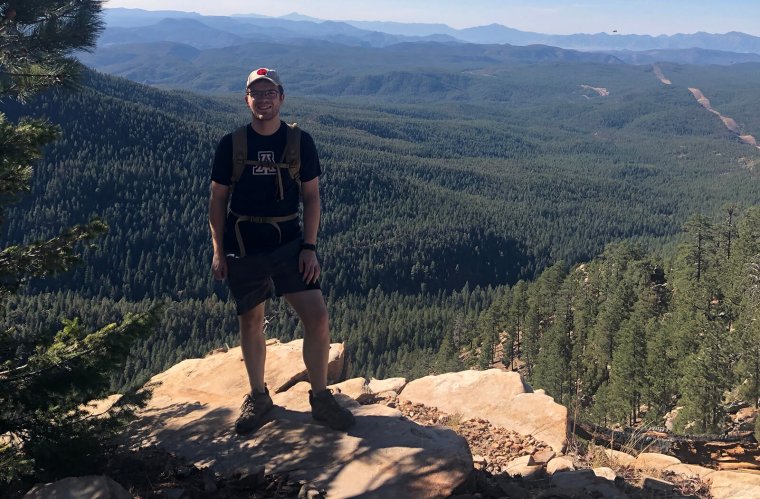 Medical Student Inspired by Independence in Rural Health Medicine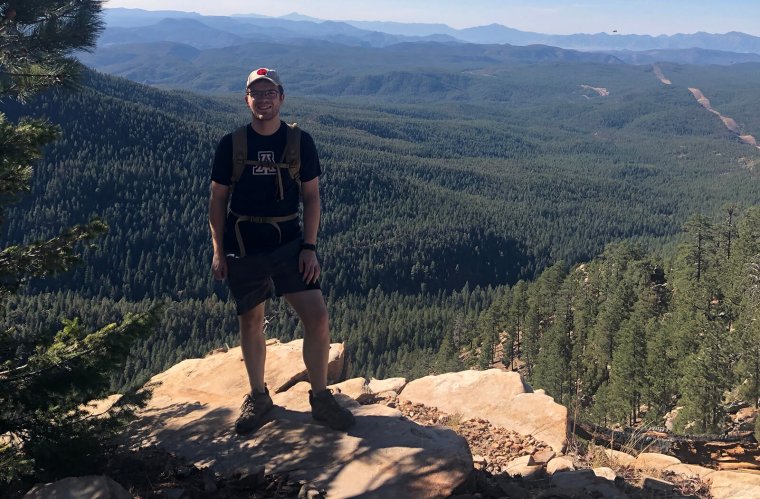 COVID-19 forced everyone to pivot last year, including three third-year medical students who were members of the inaugural Longitudinal Integrated Clerkship (LIC) cohort in Payson, Arizona. The clerkship was created through  a collaborative partnership between the Rural Health Professions Program at the University of Arizona College of Medicine – Phoenix and the MHA Foundation to address the critical physician shortage in rural communities in Arizona, such as Payson. The clerkship is designed to embed medical students in the community for eight months as they learn about rural health and develop their skills.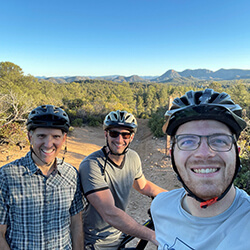 Luke Wohlford is excited to start his fourth year of medical school and embark on his residency interview journey. As a recent inductee into the Gold Humanism Honor Society and with the completion of the LIC in Payson, Wohlford is ready to lead and inspire independence in medicine.
What led you to participate in the Longitudinal Integrated Clerkship (LIC)? 
I got interested in rural medicine from working on an ambulance in southeastern Arizona. I was in Tucson for my undergraduate degree and worked several EMT jobs.
It wasn't a linear path exactly — where I learned about the program, applied for it and then got it just because of my previous interest. It was more the way that Jonathan Cartsonis, MD, pitched it was very appealing to me because he brought it up as a chance to pioneer a program that hadn't existed before. I met Dr. Cartsonis at Second Look in 2018 He was peddling his homegrown fruits and vegetables when he caught my attention as he started talking about rural medicine. He's such a fun guy to talk to and his thoughtfulness and mentorship got me interested in the rural medicine program. He really kind of took me in and let me pursue the opportunities he had available. I would just go to his office every once in a while, and he started dropping little breadcrumbs here and there about the LIC.
Did you learn anything surprising about rural health — such as the differences and the demographics?
I definitely noticed that it's typical for third-year students to walk away from their clerkships with "war stories" about memorable patients that stuck with them. I was entrenched in the Payson primary care system, where I had 20 patients that I followed for a long period of time. And I saw patients in multiple settings just by coincidence due to it being a small town.
I think people would be a little bit surprised how few doctors there can be in an area where everyone truly knows everyone. It kind of makes for a really interesting social dynamic.
Do you have anyone in your family who lived in a rural environment?
I can't say that I have grown up in a rural setting, but I've lived in a fair number of places since my dad was in the Air Force. I've lived in Colorado, Montana, Florida and even Germany, before moving to Arizona.
What was a new experience you gained from participating in the Payson LIC?
The longitudinal patient care that we were able to do by seeing the same patients for nine months straight was a unique opportunity that I had to jump on.
What were some of the more interesting experiences you had in Payson?
I lived in two different places during the LIC. I lived on the property of an attending in her spare house with a Venezuelan pastor — who was a lovely man, a really cool guy. And then once housing became available, I lived in a shipping container converted house that was newly built and funded by the MHA Foundation.
Did you learn anything about yourself and how you will practice medicine as a result of participating in the Payson LIC?
I learned to appreciate a rural physician's flexibility. For example, during the LIC It is possible to see somebody at a primary care office, then in the emergency department and a week later, the patient may need a surgery. I could have been involved in all of that. So, that was definitely a really interesting difference in the outlook of medicine. I focused more on how I would practice than I would have otherwise because I got to really be in the mindset of the doctors who  live through it.
About the College
Founded in 2007, the University of Arizona College of Medicine – Phoenix inspires and trains exemplary physicians, scientists and leaders to optimize health and health care in Arizona and beyond. By cultivating collaborative research locally and globally, the college accelerates discovery in a number of critical areas — including cancer, stroke, traumatic brain injury and cardiovascular disease. Championed as a student-centric campus, the college has graduated 745 physicians, all of whom received exceptional training from nine clinical partners and more than 2,700 diverse faculty members. As the anchor to the Phoenix Bioscience Core, which is projected to have an economic impact of $3.1 billion by 2025, the college prides itself on engaging with the community, fostering education, inclusion, access and advocacy.