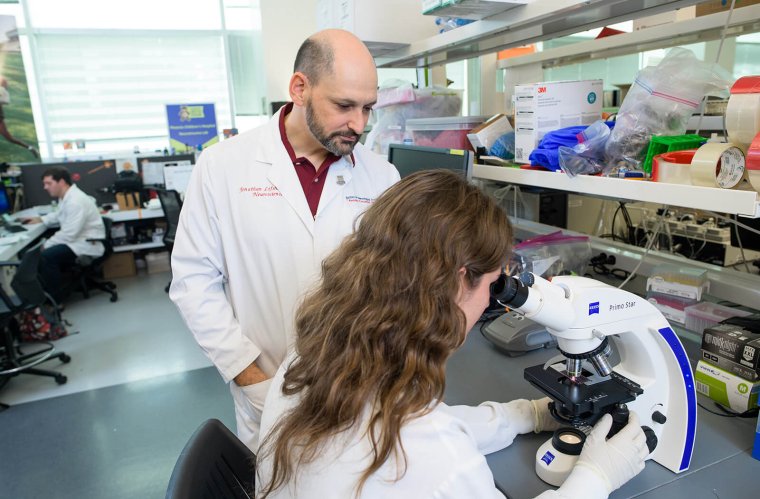 Nanoliposomes as Potential New Stroke Treatment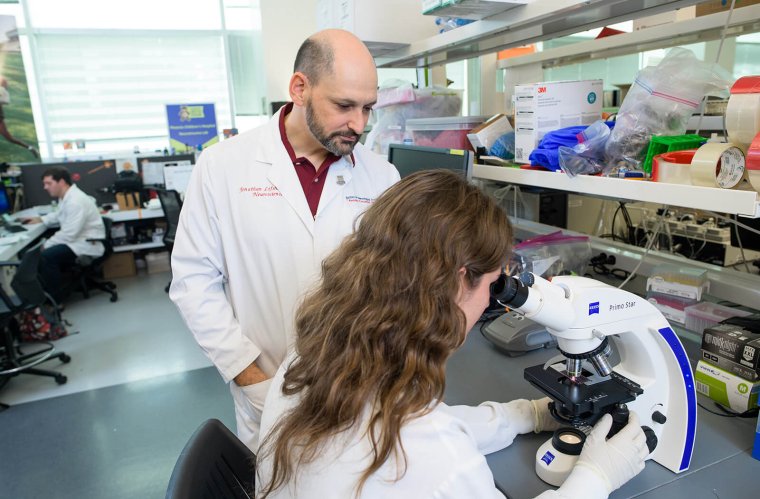 Stroke remains a leading cause of death and disability among veterans and the general public. Researchers from the University of Arizona College of Medicine – Phoenix, Phoenix VA, Midwestern University and Barrow Neurological Institute developed nanoliposomes (phospholipid nanoparticles) and found that, when tested in an animal model of stroke, they reduced the amount of brain injury.
Nanoliposomes also prevented isolated cultures of neural and vascular endothelial cells from being damaged by oxygen and glucose deprivation. The basis for the protection appears to be, at least in part, the ability of nanoliposomes to induce an antioxidant protective response in cells. This preliminary result in an animal model shows the potential use of nanoliposomes as a new treatment for stroke, although additional validation experiments are needed before translational use.
The research team is led by Raymond Migrino, MD, principal investigator and professor of Internal Medicine, Division of Cardiology, Jonathan Lifshitz, PhD, professor of Child Health and director, Translational Neurotrauma Research Program at the UArizona College of Medicine – Phoenix, and Andrew Ducruet, MD, assistant professor of Neurosurgery at the college and an associate professor at Barrow Neurological Institute at Dignity Health St. Joseph's Hospital and Medical Center in Phoenix. The findings were presented November 13 at a poster session during the virtual American Heart Association Scientific Sessions 2021 meeting with simultaneous publication in Stroke journal. 
About the College
Founded in 2007, the University of Arizona College of Medicine – Phoenix inspires and trains exemplary physicians, scientists and leaders to optimize health and health care in Arizona and beyond. By cultivating collaborative research locally and globally, the college accelerates discovery in a number of critical areas — including cancer, stroke, traumatic brain injury and cardiovascular disease. Championed as a student-centric campus, the college has graduated 669 physicians, all of whom received exceptional training from nine clinical partners and more than 2,600 diverse faculty members. As the anchor to the Phoenix Bioscience Core, which is projected to have an economic impact of $3.1 billion by 2025, the college prides itself on engaging with the community, fostering education, inclusion, access and advocacy.