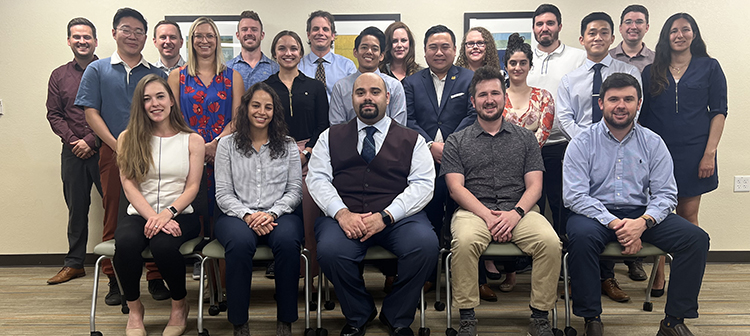 We are a unique training program taking advantage of our longstanding affiliation with Banner Health, one of the largest not-for-profit health care systems in the U.S, and its recent merger with the University of Arizona College of Medicine – Phoenix. Banner – University Medical Center Phoenix is an academic medical center that has deep community roots and is more than 100 years old. Our program offers diverse clinical opportunities at Banner – University Medical Center Phoenix, as well as within the metropolitan Phoenix community, allowing residents ample opportunities to treat a wide array of patients and also have opportunities for teaching and research.
Our clinical faculty have diverse interests in evidence-based medicine, underserved populations, acute care psychiatry, psychopharmacology and psychotherapy. Our program offers a well-balanced curriculum covering the spectrum of psychiatric illnesses and emphasizes both the biologic and psychosocial aspects of treatment. Our faculty enjoys close relationships and mentoring opportunities, working with residents on a daily basis, and we are proud to support residents as they each develop their own interests in psychiatry.
Our residents come from diverse backgrounds with a wide array of clinical and scholarly interests. Residents are also able to be involved in administrative psychiatry hospital committees through senior resident positions and local and national organizations that are of interest to them.
Our graduates practice psychiatry in many settings and have pursued psychiatry fellowships in child and adolescent, addiction, forensic, geriatrics and psychosomatics. Career choices of recent graduates include academic psychiatry positions, inpatient psychiatry, private practice, tele-psychiatry, community and substance abuse psychiatry, as well as child and adolescent settings.