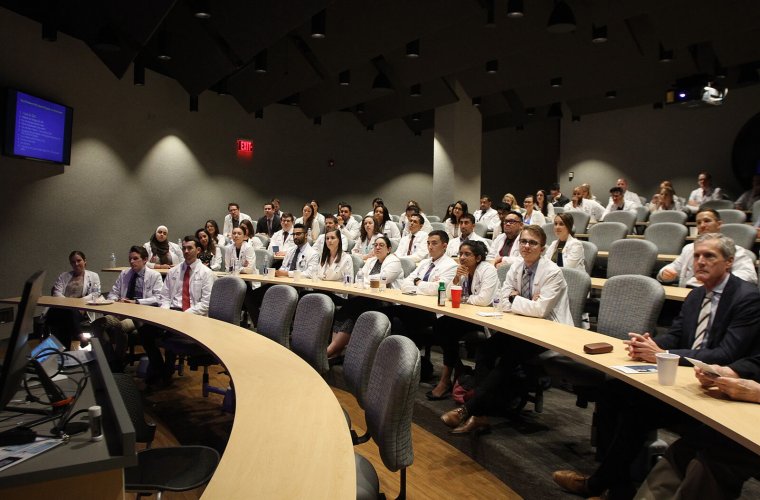 Our academic conference takes place Thursday mornings, from 7:00 to 10:00 a.m., followed by a two-hour period of either additional academic focus or Wellness, Admin, Self Study (WASS) time. WASS time is used for self-study/ABSITE prep, case logging, rotation evaluations, logging duty hours, research, quality improvement projects, wellness activities, FLS/FES practice testing, CITI training and more. Additional ICU lectures, simulation activities and mock oral practice are held throughout the year during this time as well.
Morbidity and Mortality (M&m) Conference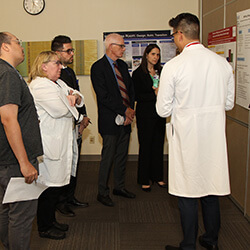 Residents are responsible for every patient they operated on the week prior. Residents turn in write-ups for any complications that occurred each week. If called to present, the residents will review what happened to their patient, why they think it happened, present a literature review relevant to the topic, as well as what they would do differently next time. The conference is structured to be educational, as we truly believe this is the "Golden Hour" of education.
Grand Rounds
Each week, we invite a lecturer from either within our institution or from around the country to speak on a wide variety of topics that are both surgical and nonsurgical in nature. We include important development topics in this series such as ethics, health care disparities, surgical education and quality improvement. Our chief residents also present a Grand Rounds at the end of the year on a topic of their choosing.
Resident Didactics
Prior to the didactic lecture for the week, the residents are given an assigned reading following This Week in SCORE curriculum. Lectures are given by faculty. The styles for lecture range from PowerPoint presentations to oral board style questioning.
Conference Schedule