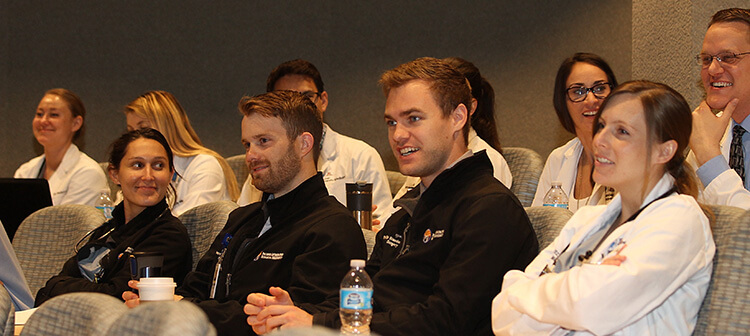 As our residents advance through the program, they find the level of responsibility increases in direct proportion to their level of competence as perceived by the surgical faculty. Residents are expected from the outset of their training to focus on mastering the concepts needed for effective perioperative management of patients. To this end, the initial junior resident conferences are designed to give residents the key aspects of patient care, including what to anticipate and how to recognize and manage deviations from anticipated recovery.
As our residents move into their more senior years of residency, they are increasingly exposed to more advanced processes of patient care, involving: making decisions relative to indications and timing of a given operative procedure; planning the conduct of an operation; and intraoperative decision making. Our senior level education conferences are designed to enhance the residents' learning and emphasize not only knowledge acquisition but also knowledge application.
Our curriculum includes a robust didactic conference schedule, weekly morbidity and mortality conference, weekly grand rounds, multiple simulation activities and routine journal clubs. To learn more about our curriculum, please review the educational conferences, simulation and rotation schedules sections of the site.