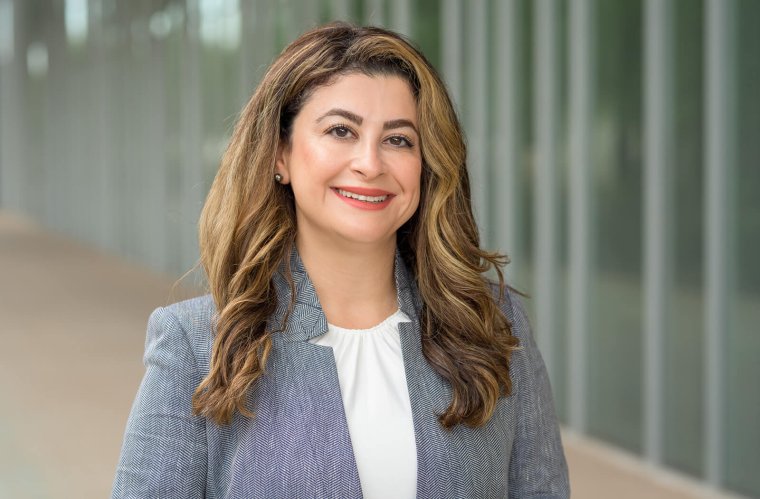 Women in Medicine and Science – Yasmin Alishahi, MD, FACG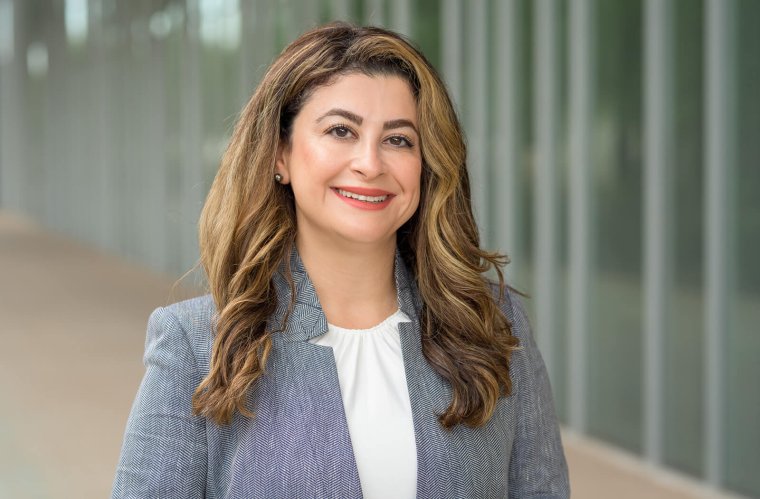 Dr. Alishahi finds purpose in helping veteran patients with GI disorders and teaching the next generation of gastroenterologists
Yasmin Alishahi, MD, FACG, is the program director for the Gastroenterology Fellowship, as well as a staff gastroenterologist at the Carl T. Hayden VA Medical Center and a clinical assistant professor of Internal Medicine at the University of Arizona College of Medicine – Phoenix.
Meet Dr. Alishahi
What are the most pressing questions or health issues in your field and how will your work address them?
Colorectal cancer remains a major health burden. Mortality due to colorectal cancer is preventable, and our efforts with stool-based screening modalities and screening colonoscopies have contributed to the decline in incidence and mortality from this cancer. Despite our current efforts, we still have work to do to ensure that our patients are getting screened appropriately.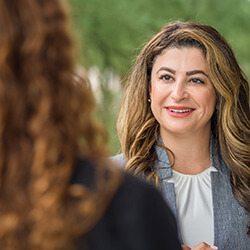 In addition, we have seen a trend of colorectal cancer occurring in a younger population, leading the U.S. Preventive Services Task Force to lower the average risk screening age to 45 years instead of 50. We need to educate our patients and fellow colleagues to get the message out regarding the benefit of earlier colorectal cancer screening.
Furthermore, it is immensely important to make certain that our patients receive a high-quality colonoscopy for patients that choose this option as their colon cancer screening modality. Quality metrics must be met during a colonoscopy for this test to be effective for colon cancer screening.
One of those quality metrics is adequacy of bowel preparation. Diagnosis of colonic lesions is dependent on adequate visualization of the colon. Poor bowel prep can limit the yield of colonoscopy — leading to patient rescheduling, increased cost and inconvenience for patients.
One way that I have contributed to efforts to improve the adequacy of bowel preps at our Gastroenterology Section at the Phoenix VA is by creating a nurse education team. The team is composed of GI nurses who call patients one week prior to their scheduled colonoscopies and review bowel prep instructions. Our nurses are truly the reason we have been successful in achieving adequate bowel preps at our section.
How would you define success in your career?
Purpose. I have purpose in my current job, and that makes me feel successful in my career. I take care of veterans with various GI disorders, but in particular patients with inflammatory bowel disease (IBD).
My decision to care for IBD patients is personal and because of that, it has given me passion and drive. In addition, I guide and teach trainees and colleagues around me about the latest evidence behind management of IBD patients, which further excites me and brings me purpose.
Another aspect of my career that brings me tremendous purpose is serving as the program director of the college's Gastroenterology Fellowship Program. I personally enjoy performing GI procedures, and teaching GI fellows endoscopic skills is even more fulfilling.
It is an honor to work alongside the GI fellows and to help educate and graduate future competent and compassionate gastroenterologists. Being a program director allows me to be creative in leading and mentoring a group of nine fellows, and that has strengthened my sense of purpose.
Through your role, how do you hope to inspire the next generation of physicians or researchers?
I have been blessed to have and continue to have incredible mentors and sponsors in my career during my GI fellowship and at my current job. My mentors are the reason why I am where I am — in academia and in a leadership role. They have helped me recognize what I can accomplish.
I hope to inspire current and future mentees just like my mentors have, by encouraging them to pursue a career that they are passionate about and gives them purpose.
Why is collaborating with fellow Women in Medicine and Science so important?
Collaboration and professionalism allow for a successful career. There are so many women who are great leaders at College of Medicine – Phoenix, and collaboration with these dedicated women is very important for the future of medicine. Every woman in medicine has had her share of challenges.
Alliance and unity together will help each of us to advance in our careers. Many women have left a legacy and have broken barriers for us, but there is still more work to be done toward advancing equity, ensuring inclusion and creating diversity.
Title IX opened many doors for women, but what are the areas you think need to see further improvement in the coming years?
Currently, we are getting closer to women constituting 20 percent of the work force in the field of gastroenterology, which is when we see a culture change that creates policy supportive of gender equity. Luckily, we have reached this critical mass in medical schools and in GI fellowships, which means we are getting closer to having more women in gastroenterology in the future.
We hope with the addition of more women in the field, we will also see more progress for women in academia with promotions to associate professor and full professor, as well as an increase in leadership roles — such as chairs of gastroenterology departments.
Read more Women in Medicine and Science: Transforming Medical Education and Clinical Care profiles
About the College
Founded in 2007, the University of Arizona College of Medicine – Phoenix inspires and trains exemplary physicians, scientists and leaders to optimize health and health care in Arizona and beyond. By cultivating collaborative research locally and globally, the college accelerates discovery in a number of critical areas — including cancer, stroke, traumatic brain injury and cardiovascular disease. Championed as a student-centric campus, the college has graduated 669 physicians, all of whom received exceptional training from nine clinical partners and more than 2,600 diverse faculty members. As the anchor to the Phoenix Bioscience Core, which is projected to have an economic impact of $3.1 billion by 2025, the college prides itself on engaging with the community, fostering education, inclusion, access and advocacy.