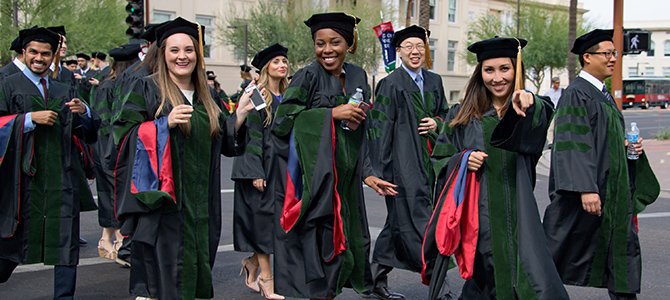 Choosing a career is one of the more difficult choices any student can make. The important thing is to have a firm idea of what it takes to enter the profession you desire. For many students with the dream of becoming a physician, most only see that title at its base value. So what truly goes into achieving a career in medicine and why is it the right choice for you?
Do you want to make a difference in people's lives? Does having a positive impact and the ability to help others drive you? If you answered "Yes," then you are probably on the right track; but there are also other factors to consider before committing to such a field.
Medicine is a career driven by service. As such, you are tasked with putting others first. Yet it also allows you to be a life-long learner. It is an occupation where your field of expertise continually expands. As a result, your knowledge base must follow suit. It is a profession that requires quick thinking and decision-making. People will look to you for answers, and it is up to you to provide them. Although this may sound daunting, it puts you in a position where your actions matter. Foremost though, a career in medicine is one of respect. The work you do is important to both the individual and community.
The idealism that a career in medicine embodies is one to be appreciated, but it is important to note that there are challenges involved to achieving this goal. Moreover, it is crucial to be realistic about them. The competition to be admitted to medical school is stiff, as is the course work that follows. It requires discipline and will require you to think critically. In such an environment, personal accountability is your best friend. 
Despite the challenges, it is the prospect of the future reward that should drive you. A career in medicine carries the unique opportunity to help others through communication and commitment. It is the chance to develop relationships with patients and engage in problem-solving that requires you to adapt on a case-by-case basis. Yet these challenges allow for you to become a student of your profession, continually striving to learn more and become the best doctor that you can be.
For more information about our campus or about the process of applying to medical school, please take a look at our Pre-Med Opportunities.