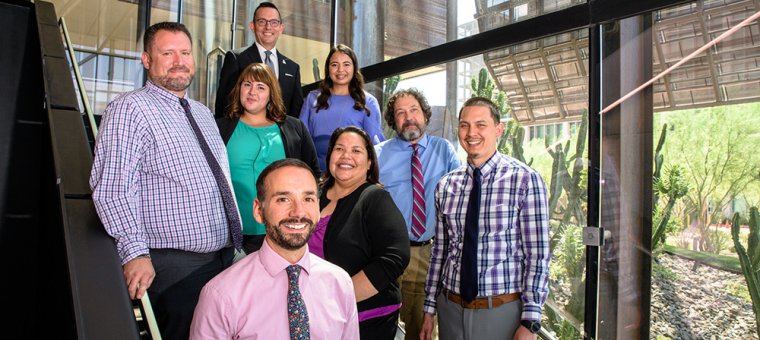 Contact Information
Admissions and Recruitment
Email: @email
Phone: 602-827-2005
Our Team
Glen Fogerty, PhD, MBA
Associate Dean, Admissions and Recruitment
Assistant Professor, Bioethics and Medical Humanism

Helping shape the future of our medical community. What a humble position our admissions team — and all those that support us — finds ourselves in. I am fortunate to support the efforts of our Office of Admissions and Recruitment, hold a faculty position in our Department of Bioethics and Medical Humanism, direct the MD/MBA program and serve as a co-block director for the first medical school course — Introduction to Medicine. What I appreciate the most about these various roles is the opportunity to truly engage with our community and — most importantly — being able to build individual relationships with our incoming students. Our students are our future and it is an honor helping them realize their life-long goals.
---
My work primarily involves advising and recruiting future health care leaders to the UA College of Medicine – Phoenix. I'm lucky enough to collaborate with a talented team of individuals dedicated to this same goal. I look forward to learning how you realized your path to medicine through our holistic admissions review process!
Mark David Priolo
Director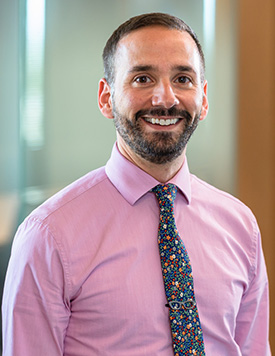 ---
Shari Carbajal
Operations Manager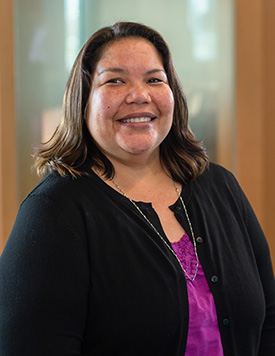 As operations manager, I'm responsible for making data-driven decisions and capturing key information to help improve the processes and policies of the Admissions and Recruitment team. My favorite times of the year are the big milestones in our medical students' lives, where all their hard work, dedication and passion for medicine helps them reach their goals — White Coat Ceremony, Commencement and Match Day! I am truly fortunate to work with the admissions team, where I can support our future students and the UA College of Medicine – Phoenix community.
---
I have the amazing opportunity to work with high school and undergraduate students interested in a career in medicine through our pipeline programs at the College of Medicine – Phoenix, including programs like Saturday Scrubs, Summer Scrubs and Pre-Medical Academy. You can also find me supporting the Admissions and Recruitment team by visiting local schools and providing programming to middle- and high-school students, something I've been involved in for over 16 years.
Chip Young
Coordinator, Pipeline Initiatives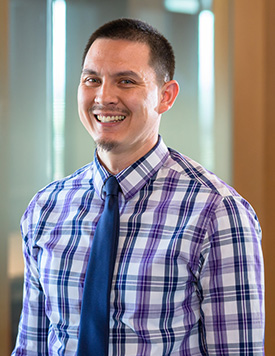 ---
Racheal Mickel
Coordinator, Event Operations and Finance

My role at the College of Medicine – Phoenix involves the coordination of events like Applicant Visit Days, Second Look Weekend and the White Coat Ceremony, as well as monitoring our budget, including contracts and purchasing. I've worked in higher education for 10 years — between admissions, accounting and financial aid — but my favorite roles will always involve encouraging students to take steps toward their future. I am happiest when I can meet with prospective students.
---
My role at the College of Medicine – Phoenix involves managing the applications for our MD, MD/PhD and Pathway Scholars Program. I've worked in higher education for over 11 years now in many different areas, including international enrollment, financial aid, academic affairs, business affairs and now in admissions and recruitment; my favorite part about working in medical education is getting to know our students over the cycle — from when they first apply to the first day of medical school — and watching them grow into future physicians.
Tim Neel
Program Manager, Admissions Administration