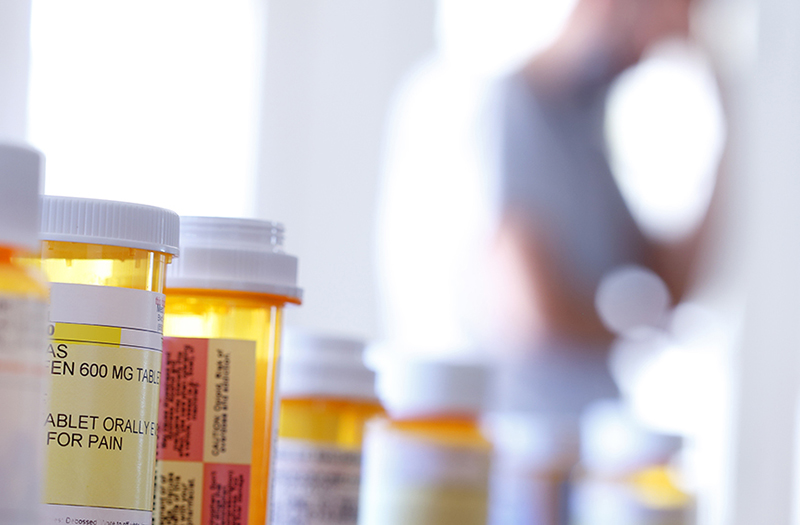 Opioid Action Day: How the College of Medicine – Phoenix is Addressing the Opioid Epidemic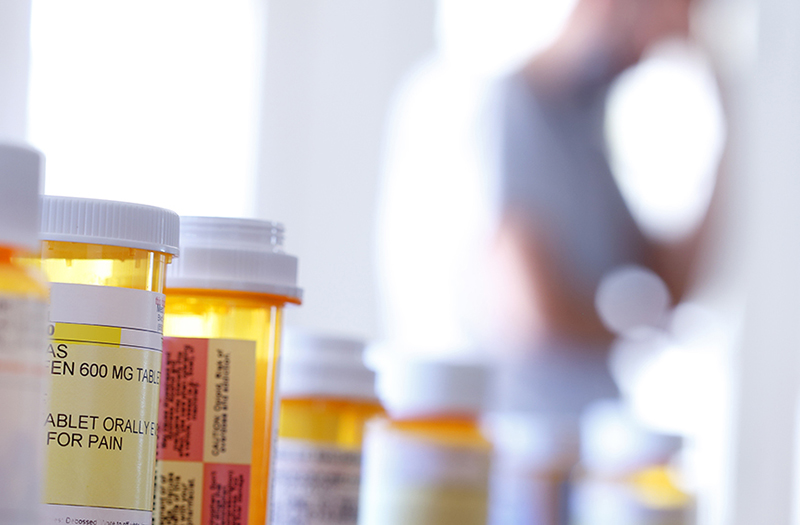 Association of American Medical Colleges Declares Dec. 5 "Opioid Graduate Medical Education Day of Action"
In America, 2.1 million people are struggling with opioid use disorder. According to the U.S. Surgeon General, a person dies of an opioid overdose every 11 minutes, and more than half of those die at home.
To combat the opioid epidemic, the Association of American Medical Colleges has declared Dec. 5, 2019, Opioid Graduate Medical Education (GME) Day of Action. The day is a call to action for additional funding of GME addiction programs and is designed to demonstrate how academic medicine is working to ease the opioid crisis through medical education, research and clinical care.
The University of Arizona College of Medicine – Phoenix has responded to the country's biggest public health issue in a number of ways:
The medical school was among one of the first in the country to create an accredited Addiction Medicine Fellowship, designed to address the thousands of opioid-related deaths each year. The college teamed up with Banner – University Medical Center Phoenix and the Phoenix VA Health Care System for the one-year fellowship. The program helps physicians by increasing awareness of substance use disorders and decreasing stigmatization associated with addiction treatment.
"Current medical students and residents in the U.S. traditionally have not received extensive, evidenced-based education about the treatment of addiction or pain as chronic disease," said Luke Peterson, DO, assistant director of the fellowship program and a family and addiction medicine specialist for Banner – University Medical Center Phoenix. "This has led to misconceptions about what substance use disorder is, how best to treat it and the overlapping vulnerabilities of addiction and chronic pain."
Eighteen undergraduate and graduate health educational and nurse practitioner programs in Arizona, including the College of Medicine – Phoenix, have developed a statewide curriculum that calls on all provider types to address the public health emergency. Educational leaders agreed that a change in education must be made. In October 2018, the college completed an audit of its entire curriculum to identify where Opioid Action Plan curriculum exists. Today, the college includes all 73 statewide objectives in its curriculum.
"Teaching future physicians and developing current physicians to understand alternative methods of management is important, and when prescribing opioids for pain, to do so responsibly," said Maria Manriquez, MD, director of the Addiction Medicine curriculum. "The medical, dental and even veterinary community have to take a good look at their practices and appreciate that we are a part of the problem occurring in society, but we are also the best equipped to be a huge part of the solution."
A 24-hour hotline for physicians treating patients addicted to opioids was established by the Center for Toxicology and Pharmacology Education and Research at the College of Medicine – Phoenix and the Arizona Department of Health Services. The free Opioid Assistance and Referral (OAR) Line, 1-888-688-4222, is meant to improve safety and treatment for patients addicted to opioids.
A cell phone app for pregnant women and new moms struggling with opioid addiction is helping them get to doctor appointments on time, chat online with counselors, message their physician and watch videos that teach them about changing their behavior. Dr. Manriquez and iTether Technologies Inc. developed an app to improve the care coordination and treatment of individuals with substance use disorder, specifically for pregnant women and new moms.
The college established a telementoring program for health care practitioners statewide who treat pregnant women and mothers who suffer from substance use disorder. Beyond Addiction provides primary care providers clinical mentoring of evidence-based practices in treating pregnant and parenting women with addiction issues. The program enlists new providers willing to provide medication assisted treatment to vulnerable populations, especially in Arizona's rural areas. Dr. Manriquez leads the program, which is sponsored by a grant from the Arizona Health Care Cost Containment System.
Gabriella Smith, MD, Class of 2019, and third-year medical student Sam Beger co-authored a manuscript that showed 15 people suffer sudden cardiac arrest every day in Arizona and two of those are related to opioid overdose. This was the first statewide study to show trends in overdose-related, out-of-hospital cardiac arrests. They concluded that an increasing proportion of all cardiac arrests that occurred outside the hospital were related to drug overdoses.
The college partnered with the Federal Bureau of Investigation, Drug Enforcement Administration, the Arizona Department of Health Services and Community Bridges to educate the public and answer questions about the continuing opioid epidemic. Sponsored by the FBI Phoenix Citizens Academy Alumni Association, the August 2018 forum featured the screening of "Chasing the Dragon: The Life of an Opiate Addict" and a question-and-answer session with experts that included Dr. Manriquez.
Dr. Manriquez and Dr. Peterson along with Cinda Stone, the college's curricular management director, were guests of the college's reimagine Medicine podcast* for an episode titled "Preparing Future Health Professionals to Battle America's Opioid Epidemic." They discussed curriculum updates, options to help primary care physicians treat patients with substance abuse disorders and details of the addiction medicine fellowship program.
*The reimagine Medicine podcast is currently available on iTunes, Google Play, Stitcher and Spotify.
About the College
Founded in 2007, the University of Arizona College of Medicine – Phoenix inspires and trains exemplary physicians, scientists and leaders to optimize health and health care in Arizona and beyond. By cultivating collaborative research locally and globally, the college accelerates discovery in a number of critical areas — including cancer, stroke, traumatic brain injury and cardiovascular disease. Championed as a student-centric campus, the college has graduated more than 800 physicians, all of whom received exceptional training from nine clinical partners and more than 2,700 diverse faculty members. As the anchor to the Phoenix Bioscience Core, which is projected to have an economic impact of $3.1 billion by 2025, the college prides itself on engaging with the community, fostering education, inclusion, access and advocacy.