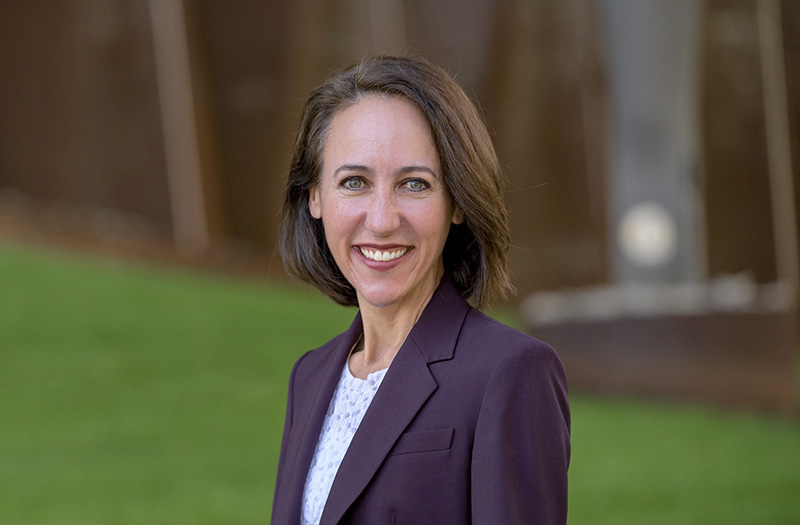 Women in Medicine: Trailblazers, Advocates and Leaders - Emily Mallin, MD, FACP, SFHM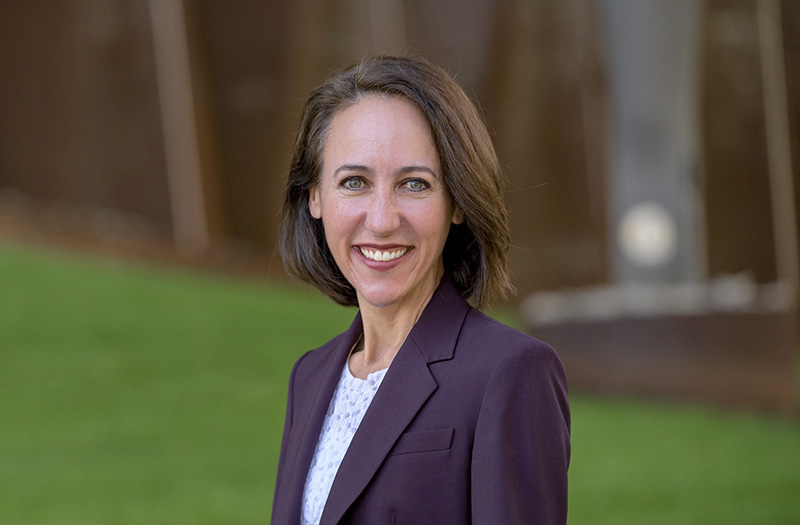 In honor of this year's Women in Medicine and Science theme, "Women in Medicine: Trailblazers, Advocates and Leaders," the College of Medicine – Phoenix has asked a few faculty to share their inspiring stories about female physicians or scientists who helped advance their career.
Emily Mallin, MD, FACP, SFHM, is an associate professor of Medicine at the University of Arizona College of Medicine – Phoenix and serves as director of Education for the Department of Internal Medicine. She is an associate program director of the Internal Medicine Residency Program and serves as chair of the Graduate Medical Education Patient Safety and Quality Improvement Committee. She is the current chief of Medicine on the medical staff and is the former director of the Academic Hospitalist Service at Banner – University Medical Center Phoenix.
Dr. Mallin attended medical school at Tel Aviv University, followed by residency and chief residency at the former Banner Good Samaritan Medical Center. Her focus is on quality improvement, faculty development and mentorship, and enhancing educational experiences for learners of all levels.
She serves as chair of the national Society of Hospital Medicine Academic Committee and is co-course director of the Academic Hospitalist Academy Level 2. She speaks nationally on quality improvement and patient safety, women in academic medicine and other topics in Internal Medicine.
Tell Us About Someone Who Influenced You
I feel incredibly fortunate to have been surrounded by women in leadership positions early in my career. These early role models made it much easier to envision myself on a similar path. In fact, mentorship by women and men has been a critical component of my career journey.
Yet as is the case for so many in academic medicine, I owe much of my early success at the national level to the active sponsorship of a mentor, herself a beneficiary of similar support. Cheryl O'Malley, MD, associate dean of Graduate Medical Education and director of the Internal Medicine Residency Program at the UA College of Medicine – Phoenix, hired me out of chief residency to a job that had never existed, as the institution's first full-time academic hospitalist.
She immediately encouraged my involvement in a national professional organization, which led to opportunities to interact with leaders in the field. As a well-respected national figure herself, she successfully sponsored me on several occasions. When the phone rang with an opportunity for her, she handed it to me, allowing me national visibility I could otherwise never have imagined at that point in my career. I now have the distinct honor to teach and mentor early- and mid-career academic hospitalists from around the country, many of whom lament the lack of women mentors in their institutions.
How Are You Paying It Forward?
Here in our own clinical and educational institutions, there are many local opportunities for advancement of women. I am grateful to have collaborated with many others who also care deeply about this work. As a result of our local efforts, we have created faculty development programs that are propelling women into leadership in meaningful ways — through peer mentoring, coaching and active sponsorship.
We have worked together to create the time and space for women to advance in scholarship and promotion. We have actively recruited women to serve in leadership roles in the institution. Most importantly, we have worked together to advance the important mission that diversity is excellence and that everyone has the potential to contribute in meaningful ways. Let the journey continue!
Throughout the month of September, we will be celebrating and highlighting the important work of women scientists, clinicians, educators, mentors and leaders in academic medicine. They will share their empowering stories about female physicians and scientists who helped shape their careers in medicine and paved the way for the next generation of trailblazers in academic medicine.
About the College
Founded in 2007, the University of Arizona College of Medicine – Phoenix inspires and trains exemplary physicians, scientists and leaders to optimize health and health care in Arizona and beyond. By cultivating collaborative research locally and globally, the college accelerates discovery in a number of critical areas — including cancer, stroke, traumatic brain injury and cardiovascular disease. Championed as a student-centric campus, the college has graduated more than 800 physicians, all of whom received exceptional training from nine clinical partners and more than 2,700 diverse faculty members. As the anchor to the Phoenix Bioscience Core, which is projected to have an economic impact of $3.1 billion by 2025, the college prides itself on engaging with the community, fostering education, inclusion, access and advocacy.