The Department of Translational Neurosciences Department provides a robust and dynamic environment in which to conduct innovative translational neuroscience. Areas of research span many aspects of normal Central Nervous System (CNS) function and neurological and neuropsychiatric disorders. Examples include cognition, addiction, depression, brain injury, stroke, gut-brain comorbidity, neurodegeneration and neurotoxicity.
Research questions are pursued using multidisciplinary approaches — including neurobehavior, in vivo circuitry and cell type-specific activity electrophysiological and optical biosensor recordings, single cell multiomic sequencing, advanced proteomics, optogenetics, chemogenetics, neurophysiology, viral gene transfer, neuropharmacology, drug discovery, molecular and cellular biology, protein biochemistry, cell culture and various modeling paradigms of CNS disease.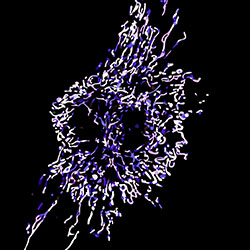 The department is comprised of a growing list of groups led by outstanding principal investigators and teams of highly skilled scientists, research staff and trainees conducting research across a spectrum of CNS-related functions and disorders relating to clinical challenges. This research is collaborative and often involves physician-scientist teams and group project organization.
Research is principally conducted within a full single-floor facility, which includes capacity for over 100 research scientists and 14 faculty, with group and conference meeting rooms, pantry and private rooms. Lab research space includes 18 special purpose rooms, a cold room, axillary storage space and a modern modular open main laboratory design to optimize space usage and research efficiency. Research is supported by an outstanding UArizona College of Medicine – Phoenix Research Office and the UArizona Research Administration. Research is also supported by UArizona Animal Care, which provides state-of-the-art facilities. 
Research goals and interactions are facilitated through organized programs — including the weekly Works In Progress and Pizza meeting, Seminar Series and various research retreats, conferences and programs held locally. Research at the College of Medicine – Phoenix is a robustly growing endeavor with contiguously located entities — such as the Phoenix Institute for Childhood Diseases, the Translational Cardiovascular Research Center, and the soon-to-be-formed Center for Advanced Molecular Immunology. The department's research capabilities are also integral to those encompassed within the greater University of Arizona environment and the Phoenix Bioscience Core. In addition, a large principal investigator recruitment initiative is underway within the department and other college entities. The College of Medicine – Phoenix aims to lead translational neuroscience research.
We invite you to explore our faculty and their research interests and laboratory websites to learn more about the innovative research being conducted within department and to contact us if you would like to learn more or become involved in this work.