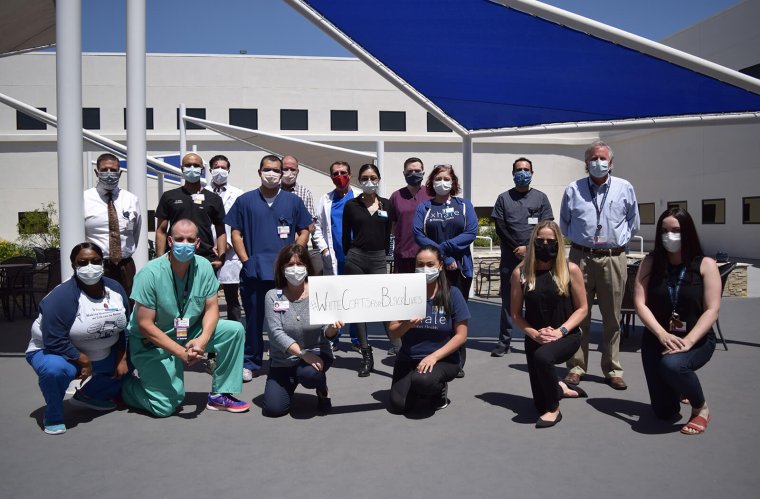 At the University of Arizona College of Medicine – Phoenix Department of Psychiatry and within the Psychiatry Residency Program, we believe in fostering a culture of Inclusive Excellence (PDF). All identities and differences including, but not limited to, race, ethnicity, gender identity/expression, sex, sexual orientation, age, religion, language, abilities/disabilities, socioeconomic status, educational backgrounds and geographic region are embraced and valued.
A culture of Inclusive Excellence creates role models, broadens perspectives, combats negative stereotyping and optimizes our ability to provide world-class health care for all.
Inclusive Excellence Statement
Through Inclusive Excellence, the UArizona College of Medicine – Phoenix is committed to and champions diversity and inclusion as core values central to its mission. Inclusive Excellence is the intentional driver of diversity and inclusion, which harnesses the differences, talents and unique qualities of all individuals.  Inclusive Excellence engages the individual and system in practices that advance diversity in all that we do. Inclusive Excellence is inextricably linked to our pursuit of excellence in our educational, clinical and research missions to meet the needs of the residents, fellows, students, faculty, staff and the communities we serve.  Through Inclusive Excellence we are committed to mitigating health disparities, especially for marginalized groups and vulnerable populations, in order to improve community health outcomes.
Recruitment and Retention
To serve this *mission, we have active and ongoing processes to optimize our recruitment and retention of a diverse and inclusive team of residents, fellows, faculty and staff members. This diversity includes an emphasis on those who are underrepresented in medicine and medical leadership.
*The University of Arizona College of Medicine – Phoenix has made a commitment to inclusive excellence. It is outlined in our 12 Action Steps, as well as our Statement on Racism.