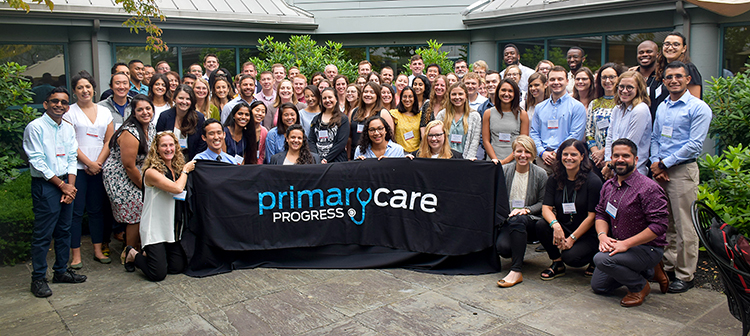 Overview
The Primary Care Scholars Program is a mentoring and scholarship program that is dedicated to training the future leaders in health care. Students admitted to the program are offered a four-year enriched curriculum that focuses on the acquisition of knowledge pertaining to primary care practice, health policy and advocacy, public and population health, as well as the development of leadership and scholarship skills.
Students will participate in unique educational experiences and longitudinal clinical opportunities during the four-year program to prepare them to be leaders in the field of primary care. Students are eligible to apply for the UArizona Primary Care Scholarship and will receive extensive financial aid counseling regarding the various federal and state primary care loan repayment and scholarship programs currently available. In addition to the supplemental medical preparation and potential for financial support, completion of the program leads to a Primary Care Scholars Certificate of Distinction.
Goals
Develop leaders who intend to pursue a career in primary care medicine.
Provide personalized mentoring to students interested in primary care.
Prepare medical students for the rewards, challenges and unique characteristics of primary care practice.
Expand and develop collaborative relationships with community primary care physicians and faculty.