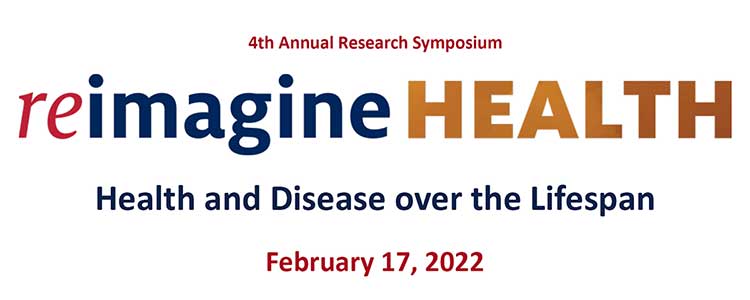 Symposium Objective
The 4th Annual reimagine Health Research Symposium on Health and Disease over the Lifespan will examine the molecular and genetic basis, clinical management, societal impact and health disparities of important human diseases that occur over the lifespan, ranging from pediatric to geriatric conditions, including during gestation and the impact of the environment. The virtual symposium will explore this theme with sessions on Aging and the Immune System, Genomic Instability and Cancer over the Lifespan, Gestation and the Environment, and Neurodevelopmental and Neurodegenerative Diseases.
Sponsors
The reimagine Health Research Symposium is co-sponsored and planned by the Arizona Biomedical Research Centre, the University of Arizona College of Medicine – Phoenix Research Office and the Flinn Foundation.
Keynote Speaker
Aging and Cancer: Are Telomeres and Telomerase the Connection?
Jerry W. Shay, PhD
Vice Chairman, Department of Cell Biology, University of Texas Southwestern Medical Center
Associate Director, Simmons Comprehensive Cancer Center
Southland Financial Corporation Distinguished Chair in Geriatrics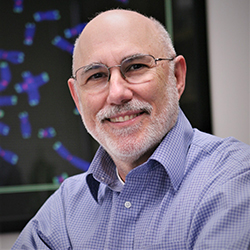 Dr. Jerry W. Shay is the associate director of the Simmons' NCI Designated Comprehensive Cancer Center; vice chairman of the Department of Cell Biology; and holds the Southland Foundation Distinguished Chair in Aging and Cancer Research at UT Southwestern Medical Center in Dallas Texas.
In 2012, he was awarded a University of Texas Regent's Outstanding Teaching Award; in 2013, the Piper Foundation Professor Award; and in 2015, the Distinguished Basic Science Educator Award.
Dr. Shay's seminal work on the relationships of telomeres and telomerase to aging and cancer is well recognized. His group was the first to develop a robust assay for telomerase and demonstrate that introduction of hTERT alone in normal human cells was sufficient to directly immortalize cells. He was also the first to directly demonstrate that telomere shortening was causal for replicative aging. Finally, his group was also the first to demonstrate telomere position effects in human cells along with a novel mechanism regulating telomere length dependent gene expressing involving telomere looping.
Dr. Shay received the AlliedSignal Award, the Ted Nash Foundation Award, the American Association of Aging Hayflick Award, the Ellison Medical Foundation Senior Scholar Award and the Eunice Kennedy Shriver NIH Alliance Pioneer Award. Dr. Shay is on the Scientific Advisory Board for Reata Pharmaceutical and Centaura AG. He is also a founding scientist and Scientific Advisory Board member of Barricade Pharmaceuticals, Maia Biotechnology and Telos Biotechnology.
---
Closing Speaker
Daniel H. Geschwind, MD, PhD
Gordon and Virginia MacDonald Distinguished Professor, Neurology Psychiatry and Human Genetics
Senior Associate Dean and Associate Vice Chancellor, Precision Health
Director, Institute of Precision Health
Director, Center for Autism Research and Treatment
Presenting: Integrative Genomics and Systems Biology for Therapeutic Discovery and Precision Health in Brain Disorders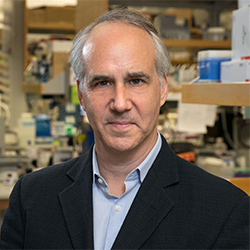 Dr. Geschwind is the Gordon and Virginia MacDonald Distinguished Professor of Human Genetics, Neurology and Psychiatry at UCLA. In his capacity as senior associate dean and associate vice chancellor of Precision Health, he leads the Institute for Precision Health (IPH) at UCLA, where he oversees campus precision health initiatives.
In his laboratory, his group has pioneered the application of systems biology methods in neurologic and psychiatric disease, with a focus on autism spectrum disorders (ASD) and neurodegenerative conditions. His laboratory has made major contributions to identifying genetic causes of ASD, defining the molecular pathology of ASD and has worked to increase diversity in autism research. He has led pioneering studies applying integrative genomics methods to elucidate the mechanisms by which genetic risk for neuropsychiatric disease impacts brain development and function.
The goal of his work is to develop new mechanistic understanding to support therapeutic development in this area of large unmet medical need. He has served on multiple scientific advisory boards, including the Faculty of 1000 Medicine, the Scientific Advisory Board for the Allen Institute for Brain Science, the NIMH Advisory Council and the NIH Council of Councils. He also serves on the editorial boards of Cell, Neuron and Science. He has received several awards for his laboratory's work — most recently the Gold Medal from the Society of Biological Psychiatry — and is an elected member of the American Association of Physicians and the National Academy of Medicine.
---
Featured Speakers
Greg T. Armstrong, MD, MSCE
Member, Department of Epidemiology and Cancer Control, St. Jude Children's Research Hospital
Co-Program Leader, Cancer Control and Survivorship Program
Principal Investigator, Childhood Cancer Survivor Study
Presenting: The Lifetime Impact of Childhood Cancer and Cancer Therapy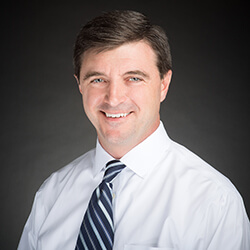 Dr. Armstrong joined the Department of Epidemiology and Cancer Control at St. Jude Children's Research Hospital in 2006. Dr. Armstrong is the principal investigator of the Childhood Cancer Survivor Study (CCCS). The CCSS is a multi-institutional, collaborative cohort study initiated in 1994, which has successfully established and followed a cohort of five-year survivors of childhood cancer diagnosed between 1970-1999 and a sibling comparison group. The cohort, derived through 31 original participating clinical centers, has collected detailed information on cancer diagnosis and therapy received along with health-related, long-term outcomes.
His research has provided novel identification of a reduction in late mortality among survivors of childhood cancer from more recent eras attributable to reduced treatment exposure, extending the lifespan of these survivors (NEJM 2016). He has been continuously funded by the NCI since 2010.
With over 280 peer-reviewed publications and 16,693 citations, his H-INDEX is 66. Dr. Armstrong recently received a U01 award for a randomized intervention trial of senolytic agents to improve frailty and senescence in cancer survivors. In addition to maintaining a clinical practice in both pediatric neuro-oncology and pediatric cancer survivor care, Dr. Armstrong co-chairs the St. Jude Lifetime Cohort (SJLIFE) Cardiopulmonary Working Group and has published many of the early cardiac outcomes within SJLIFE. Dr. Armstrong is also a member of the Children's Oncology Group's Scientific Council and Outcomes and Survivorship Committee.
---
Emily S. Barrett, PhD
Associate Professor of Biostatistics and Epidemiology, Rutgers School of Public Health
Presenting: How Does the Prenatal Environment Impact Children's Development?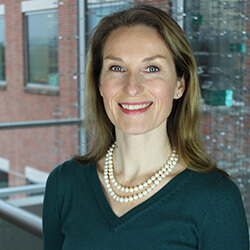 Dr. Barrett is an associate professor of Biostatistics and Epidemiology and a resident faculty member at Rutgers' Environmental and Occupational Health Sciences Institute, where she co-directs the Human Exposures and Outcomes Core. She received her PhD in Biological Anthropology from Harvard University and completed postdoctoral training at the Center for Healthier Children, Families and Communities at UCLA.
Dr. Barrett's primary research focus is on the early origins of health and disease, or how exposures early in life shape our subsequent health and developmental trajectories. She is particularly interested in how prenatal exposures to environmental chemicals and psychosocial stressors impact pregnancy and children's development.
She leads two ongoing pregnancy cohort studies, TIDES and UPSIDE, both of which are part of the NIH's Environmental Influences on Child Health Outcomes (ECHO) program — the largest study of the health and well-being of U.S. children. Dr. Barrett has published numerous scientific papers and book chapters on topics related to women and children's health and is an associate editor at several academic journals. Dr. Barrett has advised state and national regulatory bodies on the impacts of early exposure to environmental chemicals and is a recipient of the Inaugural Rutgers Biomedical Health Sciences Chancellor's Research Award.
---
Mitchell S. Cairo, MD
Chief, Pediatric Hematology, Oncology and Stem Cell Transplantation
Director, Children and Adolescent Cancer and Blood Diseases Center Director, Westchester Medical Center (WMC)
Cancer Center Medical and Scientific Director, WMC
Cellular and Tissue Engineering Laboratory Medical Director, WMC
Hematotherapy Program Associate Chairman, Department of Pediatrics
Professor of Pediatrics, Medicine, Pathology, Microbiology and Immunology, as well as Cell Biology and Anatomy, Maria Fareri Children's Hospital, WMC and New York Medical College
Presenting: Targeted Humoral Immunotherapy in Childhood, Adolescent and Young Adult Lymphomas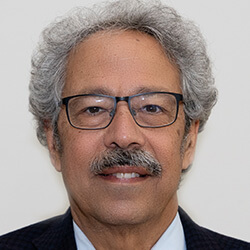 Dr. Cairo attended the University of Wisconsin as an undergraduate, received his medical degree from UCSF, pediatric residency training at UCLA and chief residency at UCSF. Dr. Cairo is currently the Westchester Medical Center Cancer Center director and BMT program director; chief of Pediatric Hematology, Oncology and Stem Cell Transplantation; director of the Childhood and Adolescent Cancer and Blood Diseases Center; as well as a professor of Pediatrics (Tenue), Medicine, Pathology, Immunology and Microbiology and Cell Biology at New York Medical College.
Dr. Cairo has approximately 475 peer-reviewed manuscripts and is an accomplished international leader in hematological malignancies, cell therapy and stem cell transplantation, developmental therapeutics, and tumor immunology. Dr. Cairo currently has ongoing grants from the NCI, DOD, FDA, Alex Lemonade Stand Foundation — among many others.
---
Nathan A. Ellis, PhD
Co-Leader, Cancer Biology Program, and Chair, Genetics Graduate Interdisciplinary Program, University of Arizona Cancer Center
Associate Professor of Cellular and Molecular Medicine
Presenting: Epigenetic Dysregulation in the Development of Early-Onset Colorectal Cancer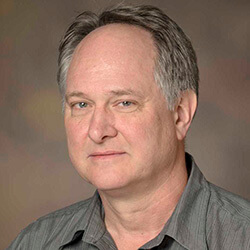 Dr. Ellis received his PhD from the Department of Genetics in 1987 at the University of Washington and trained in human molecular genetics at the Imperial Cancer Research Fund in London. He has previously held academic positions at the New York Blood Center and Memorial Sloan-Kettering Cancer Center in New York, as well as University of Chicago and University of Illinois at Chicago.
His research has been dedicated to understanding the relationship between genetic variation and cancer susceptibility in humans. He is recognized for his work cloning the gene mutated in Bloom's Syndrome and the genomics of colorectal cancers in diverse ethnic populations. His current work concentrates on epigenetic dysregulation in early onset colorectal cancer.
---
Karen Hastings, MD, PhD
Associate Professor, Department of Basic Medical Sciences
Presenting: Immune Recognition of Melanoma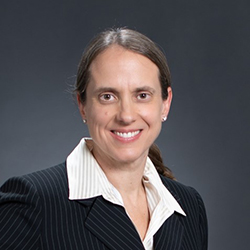 Dr. Hastings is a physician-scientist with a cancer immunology research program focused on antigen presentation and regulation of T cell-mediated responses to skin cancer. Her laboratory has defined gamma-interferon-inducible lysosomal thiol reductase (GILT) as a critical enzyme that facilitates MHC class II-restricted antigen presentation and enhances T cell responses to melanoma. The laboratory's projects span from the role of MHC class II-restricted antigen presentation in melanoma, prediction of immunogenic neoantigens, to immune recognition of cutaneous squamous cell carcinoma, utilizing immunological and cell and molecular biological techniques, mouse models, human specimens and bioinformatics.
She obtained her MD and PhD degrees from Harvard Medical School and completed residency training in dermatology, followed by post-doctoral immunology research at Yale University.
---
Daniel J. Hoffman, PhD
Professor, Department of Nutritional Sciences
Director, Program in International Nutrition
Director, Center for Childhood Nutrition Research
Presenting: The Impact of Early Childhood Nutritional Experiences on Adult Health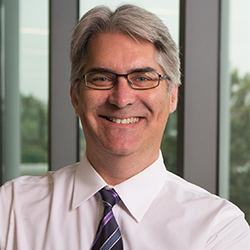 Dr. Hoffman, professor of Nutritional Sciences at Rutgers University, received his PhD in Nutritional Biochemistry and Physiology in 1999 from the Tufts University Friedman School of Nutrition Science and Policy; and he completed postdoctoral training at Columbia University. Dr. Hoffman's area of expertise is energy metabolism, body composition and international nutrition. The focus of Dr. Hoffman's research program is to better understand the relationship between poor growth in childhood and the development of chronic diseases in adulthood.
To accomplish this, Dr. Hoffman directs or collaborates on research projects in Brazil, Mexico and Kenya to better understand how poor growth early in life influences metabolism and body composition later in life as potential risk factors for chronic diseases. In addition to his academic work, Dr. Hoffman is an expert consultant to the International Atomic Energy Agency of the United Nations, where he provides advising on nutrition-related projects using stable isotopes; a consultant to UNICEF South Sudan; and an advisor to the Ministries of Health in Niger, Argentina and Honduras, as well as major food and health organizations in the United States and China.
---
Jessica Lancaster, PhD
Assistant Professor, Department of Immunology, Mayo Clinic
Presenting: Age-Associated Impairments of Lymph Node Fibroblastic Reticular Cells Dysregulates T Cell Homeostasis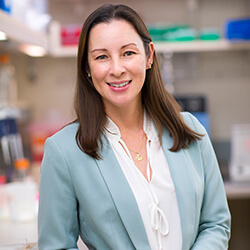 Dr. Lancaster investigates age-associated alterations to the immune system. Dr. Lancaster's research focuses on the development and response of T-cells members of the immune system that are exquisitely tailored to their targets and are essential for resolving infectious threats, but are profoundly impacted by aging. Using live-cell, multi-photon microscopy, Dr. Lancaster directly visualizes T-cells as they interact within their organ microenvironments — in order to understand how communication within the immune system breaks down with age.
Dr. Lancaster earned her PhD in biomedical engineering and postdoctoral immunology training at the University of Texas at Austin. She is a member of the Mayo Clinic Cancer Center and a NIH National Institutes of Aging Butler-Williams Scholar.
---
Janko Nikolich-Zugich, MD, PhD
Co-Director, University of Arizona Center on Aging
Presenting: Immunity, Aging and COVID-19 -- Basic and Practical Aspects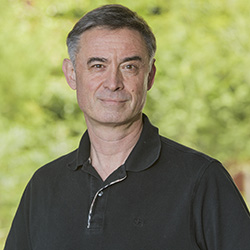 Dr. Nikolich-Zugich is internationally recognized as a leading immunologist and gerontologist. He received his MD, MSc and PhD in Immunology from Belgrade University and did his postdoctoral training at the Scripps Clinic and Research Foundation with Dr. M.J. Bevan, FRS, NAS, HHMI.
He held faculty positions concurrently at the Memorial Sloan-Kettering Cancer Center and the Cornell University Graduate School of Medical Sciences; and, subsequently, at the Oregon Health and Sciences University. Since 2008, he has served as Bowman Professor and Head, University of Arizona Department of Immunobiology and the Arizona Center on Aging (co-director). He is fellow of the Gerontological Society of America and of the American Aging Association.
   
Dr. Nikolich investigates in mouse and human models:
Basic mechanisms of immunity and how these mechanisms decline and deteriorate with age to erode protective immunity against infection.
How persistent infections such as cytomegalovirus (CMV), modulate immunity and healthspan with aging.
How we can devise methods to correct or ameliorate immune dysfunction by means of new vaccines, immunomodulatory and metabolic intervention and/or immune rejuvenation.
Whether and how different longevity extension treatments can improve function of the immune system while still providing longevity/healthspan benefit.
He has published more than 180 papers and obtained more than $73 million in NIH funding.
---
Velia Leybas Nuño, PhD, MSW
Assistant Professor, Department of Health Promotion Sciences, Mel and Enid Zuckerman College of Public Health, University of Arizona
Presenting: The role of Weathering on Black Women's Maternal Health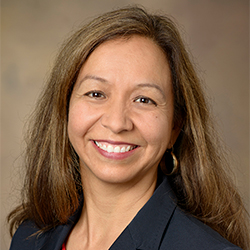 Dr. Nuño is an assistant professor at the University of Arizona in the Mel and Enid Zuckerman College of Public Health, where she teaches Maternal and Child Health, Adolescent Health, and Personal Health and Wellness. She has been the principal investigator of the Nurtured Heart Approach Study, a randomized controlled trial of a parenting intervention to reduce inattention, hyperactivity and impulsivity in children ages 6-8 years. She is the current principal investigator of CoVHORT CATS, a five-year prospective cohort study of the influence of COVID-19 on youths', ages 12-17 years, physical, social and psychological health.
---
Shenfeng Qiu, MD, PhD
Associate Professor, Department of Basic Medical Sciences
Presenting: Control of Cortical Circuit Development by MET Receptor Tyrosine Kinase – A Genetic Risk Factor for Autism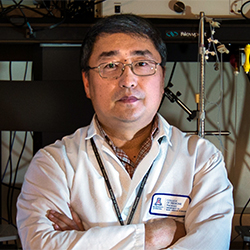 Dr. Qiu obtained his medical degree from Nanjing Medical University, China. He then did his PhD study at the University of California, Riverside. He completed his postdoctoral training at Vanderbilt and USC, with Dr. Pat Levitt in the field of developmental neurobiology. He joined the faculty of the College of Medicine – Phoenix in 2012, and he has been actively engaged in NIH-funded research and medical school teaching. His translational work showcases the strength of neuroscience research on our campus.
---
Rita Sattler, PhD
Professor, Department of Translational Neuroscience, Barrow Neurological Institute
Presenting: A-I RNA Editing Regulates Nuclear Export of TDP-43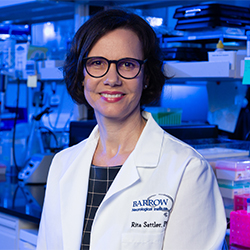 Dr. Sattler is a professor of Translational Neuroscience at Barrow Neurological Institute. She received her bachelor of science degree in Chemical Engineering from the Hochschule Mannheim – University of Applied Sciences, Mannheim, Germany, and her master of science and PhD degrees in Neurophysiology with highest honors from the University of Toronto. Afterward, she completed a postdoctoral fellowship in the Department of Neuroscience at Johns Hopkins University in Baltimore, MD. She then joined a small biotech company (Ruxton Pharmaceuticals) as lead scientist for research and development before accepting a position as assistant professor of Neurology at Johns Hopkins University.
Dr. Sattler's research focuses on the investigation of cellular and molecular mechanisms of neurodegeneration in dementia-associated diseases — including ALS with dementia, frontotemporal dementia, Alzheimer's disease and Lewy body dementias. Dr. Sattler is among the first to use patient-derived adult stem cell models to study brain diseases in the context of discoveries of new disease mechanisms, novel drug screening assays and personalized medicine approaches. Her work is supported through federal funds from the NIH and DOD — in addition to private foundation awards.
---
Who is Invited to this Event?
This virtual event is free and open to the public. Attendees will be able to attend virtually via Zoom. We highly recommend researchers and health care professionals attend. We also welcome students, educators and the general public to attend this valuable conference.
Cost
Thanks to our generous sponsors, the Arizona Biomedical Research Centre and the Flinn Foundation, there is no cost to attend the symposium.
Contact
For questions about the symposium or to become symposium sponsor, please contact the Research Office.
Planning Committee
Paul Boehmer, PhD – Committee Chair, University of Arizona College of Medicine – Phoenix.
John S. Garcia, MBA, CPM – Program Director, Arizona Biomedical Research Centre, Arizona Department of Health Services.
Pamela Garcia-Filion, PhD, MPH – Associate Research Scientist, University of Arizona College of Medicine – Phoenix.
Chris Glembotski, PhD – Professor, Department of Internal Medicine, Director, Translational Cardiovascular Research Center, and Associate Dean, Research, University of Arizona College of Medicine – Phoenix.
Karen Hastings, MD, PhD – Associate Professor, Department of Basic Medical Sciences, University of Arizona College of Medicine – Phoenix.
Maria Manriquez, MD, FACOG – Director, Pipeline Admissions Program and UME Addiction Medicine Education, University of Arizona College of Medicine – Phoenix.
Mary O'Reilly, PhD – Vice President, Bioscience Research Programs, Flinn Foundation.
Mario Otto, MD, PhD – Department of Child Health, University of Arizona College of Medicine – Phoenix.
Claire Pascavis, MBA – Program Coordinator, Sr., University of Arizona College of Medicine – Phoenix.
Shenfeng Qiu, MD, PhD – Associate Professor, Department of Basic Medical Sciences, University of Arizona College of Medicine – Phoenix.
Bernadine Sadauskas, MS, CRA – Director of Operations, University of Arizona College of Medicine – Phoenix.
Victor Waddell, PhD – Executive Director, Arizona Biomedical Research Centre.
Casey Sapio – Program Manager, University of Arizona College of Medicine – Phoenix.
Marina Pope – Program Coordinator, University of Arizona College of Medicine – Phoenix.