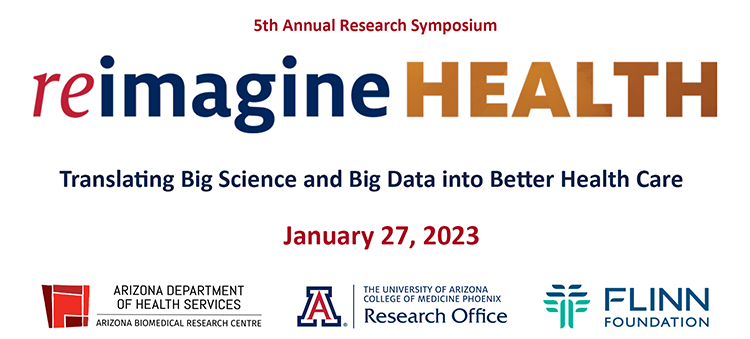 Symposium Objective
The 5th Annual reimagine Health Research Symposium on Translating Big Science and Big Data into Better Health Care concerns the most important and basic tenets of translational research, which are how we move discoveries in the research laboratory setting forward to clinical application and improving health care. Since its sequence was solved, the human genome has become the basis of translational research leading to personalized medicine, a new revolution in health care that promises to improve clinical outcomes. However, there exists a huge gap between the acquisition of genetic data sets and their use in patient-specific precision medicine-based applications. The main objective of the 5th Annual reimagine Health Research Symposium is to learn from experts in big data management and precision medicine who have bridged this gap in scientifically and clinically powerful ways.
Sponsors
The reimagine Health Research Symposium is co-sponsored and planned by the Arizona Biomedical Research Centre, the University of Arizona College of Medicine – Phoenix Research Office and the Flinn Foundation.
Featured Speakers
Presenting: National COVID Cohort Collaborative, N3C as a Use Case for a National Real World Data Research Network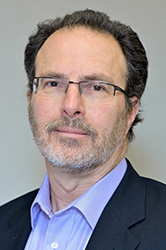 Dr. Kenneth Gersing serves as the director of Informatics for the Division of Clinical Innovation at the National Center for Advancing Translational Sciences (NCATS), as well as the National Institutes of Health; and he is the clinical lead of the N3C initiative. His focus is on the advancement of integrated health and research data and the use of informatics technology to translate discovery data into improved patient outcomes.
Before joining NCATS, he served as the director of Clinical Information Services in the Department of Psychiatry and Behavioral Health at Duke University Medical Center. At Duke, Dr. Gersing's work focused on the use of evidence-based electronic information systems to improve quality and efficacy of mental health care.
---
Presenting: Leveraging Large-Scale Consortium Data to Elucidate the Genetics of Schizophrenia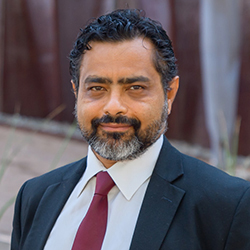 Dr. Ayman Fanous — who also serves as the chair of Psychiatry at Banner – University Medical Center Phoenix — came to the Valley after a five-year tenure at State University of New York (SUNY) Downstate Medical Center. He served as their chair of Psychiatry and as a professor of Psychiatry.
A renowned psychiatrist, researcher and leader, Dr. Fanous' unique expertise is at the intersection of clinical psychiatry, genetics-genomics and precision medicine. His work has advanced the understanding of the molecular causes of acute psychiatric disorders, so that treatment can be better targeted and personalized to help patients.
His work — which has been extensively supported by the National Institutes of Health (NIH) and by the Department of Veterans Affairs (VA) — continues on the Phoenix Bioscience Core through the recently expanded relationship with the Phoenix VA Health Care System.
Dr. Fanous has published more than 120 articles in peer-reviewed journals. His current research projects highlight the experience of minority populations, such as persons of African Ancestry and Latino Ancestry, who have been poorly represented in large genomic studies and who have suffered from disparities in health care and outcomes.
---
Presenting: The All of Us Research Program and the Transformative Potential of Diversity in Precision Medicine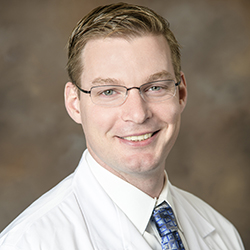 Dr. Jason Karnes' primary area of research interest is cardiovascular and immune pharmacogenomics, specifically investigating the utility of genetic polymorphisms to predict adverse drug reactions. He employs a translational approach to investigate pharmacogenomic associations, using observational studies, functional genomics techniques and, eventually, prospective clinical trials.
His ultimate career goal is to facilitate personalized cardiovascular medicine and genotype-guided prescribing to avoid serious drug toxicities. Dr. Karnes is an author on over fifty peer-reviewed manuscripts and over thirty abstracts presented at national and international meetings.
He is active in multiple professional societies, including the American Society for Clinical Pharmacology and Therapeutics, the American Heart Association and the American College of Clinical Pharmacy. He has received support for his research from the American Heart Association, the Flinn Foundation, the American College of Clinical Pharmacy and the NIH, including R01 and K01 grants from the National Heart, Lung and Blood Institute.
---
Presenting: Precision Medicine: individualizing therapies and diagnostics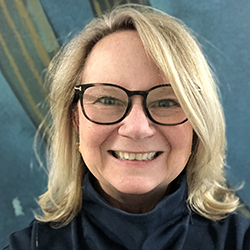 Dr. Jennifer Van Eyk received her PhD from University of Alberta Canada and carried out PDF in Heidelberg, Germany, and Chicago. She started her lab at Queen's University, Kingston, Canada, and then went to Johns Hopkins and finally to Cedars-Sinai Medical Center.
There, she directs the Advanced Clinical BioSystems Research Institute which has the motto, "From discovery to patient care." Her research focuses on:
Understanding the molecular mechanisms underlying acute and chronic disease and the development of precision therapies.
In the development of clinically robust circulating biomarkers for personalization of medical care.
As part of this effort, she directs the Precision Biomarker Laboratories to move assay into clinical chemistry lab for broad adoption.
---
Philip Verhoef, MD, PhD, FACP, FAAP, ATSF
Presenting: Combining Big Science and Big Data to Understand the Host Response to Infection: An Intensivist/Immunologist Wades into the Big Data Pool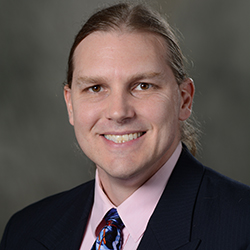 Dr. Philip A. Verhoef is a med-peds intensivist, caring for patients in both the adult and pediatric critical care units at Kaiser Permanente Hawaii and Kapiolani Medical Center for Women and Children. In addition, he is an associate clinical professor of Medicine at the John A. Burns School of Medicine at the University of Hawaii and associate program director for the Kaiser Permanente Hawaii Internal Medicine Residency Program.
Dr. Verhoef graduated from the MSTP MD/PhD program at Case Western Reserve University with a PhD in pharmacology studying interleukin-1 beta processing and secretion from macrophages. He completed residency training in internal medicine and pediatrics at UCLA and subspecialty MICU and PICU fellowship training at the University of Chicago.
As a T32-supported fellow and postdoctoral researcher, he studied the development and function of innate lymphocytes in Albert Bendelac's lab. As a junior faculty member at the University of Chicago, he was supported by several NIH awards to study the host response to infection using mouse models, patient samples and big data analysis of electronic health records. Since relocating to Hawaii in 2019, he has moved further into the big data space, combining analysis of immune responses with clinical data to further refine our understanding of subphenotypes in sepsis and COVID-19. His research has been published in JAMA, Intensive Care Medicine, Nature, Critical Care Medicine, the American Journal of Respiratory and Critical Care Medicine, JACI and PNAS, among others.
Beyond his research, he is an active clinician and educator, with an interest in undergraduate and graduate competency-based clinical medical education. He loves spending time with his family, standup paddle surfing, and singing with the Oahu Choral Society and Hawaii Symphony Orchestra.
---
Presenting: Challenges and Opportunities: How Big Data Transforms Translational Research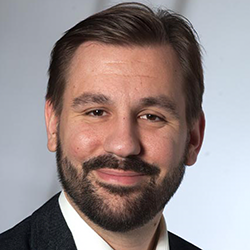 Dr. Tobias Jakobi is a bioinformatician trained with an emphasis on the interconnection of wet lab research and computational research. His academic and research training included eukaryotic biology, genome research, and wet lab training in addition to comprehensive training in theoretical and applied bioinformatics and high performance computing infrastructure to allow the fluent communication between wet lab and bioinformatics.
Dr. Jakobi is working as an assistant professor in the Department of Internal Medicine and in the new Translational Cardiovascular Research Center (TCRC) at the University of Arizona College of Medicine – Phoenix.
Dr. Jakobi's lab focuses on the interplay of different RNA species and their underlying functional networks in the heart. Moreover, his lab develops new computational open source tools that can be used by other researchers in their field of interest.
Contact
For questions about the symposium or to become symposium sponsor, please contact the Research Office.
Planning Committee
John S. Garcia, MBA, CPM – Program Director, Arizona Biomedical Research Centre, Arizona Department of Health Services.
Pamela Garcia-Filion, PhD, MPH – Associate Research Scientist, University of Arizona College of Medicine – Phoenix.
Chris Glembotski, PhD – Professor, Department of Internal Medicine, Director, Translational Cardiovascular Research Center, and Associate Dean, Research, University of Arizona College of Medicine – Phoenix.
Maria Manriquez, MD, FACOG – Director, Pipeline Admissions Program and UME Addiction Medicine Education, University of Arizona College of Medicine – Phoenix.
Mary O'Reilly, PhD – Vice President, Bioscience Research Programs, Flinn Foundation.
Claire Pascavis, MBA – Program Coordinator, Sr., University of Arizona College of Medicine – Phoenix.
Shenfeng Qiu, MD, PhD – Associate Professor, Department of Basic Medical Sciences, University of Arizona College of Medicine – Phoenix.
Bernadine Sadauskas, MS, CRA – Director of Operations, University of Arizona College of Medicine – Phoenix.
Shalini Sharma, PhD – Associate Professor, Basic Medical Sciences and Associate Professor, Clinical Translational Sciences.
Victor Waddell, PhD – Executive Director, Arizona Biomedical Research Centre.
Marina Pope – Program Coordinator, University of Arizona College of Medicine – Phoenix.