Symposium News
News
Local and national experts gather to address the question: "Is My Fate in My Genes?"
News
Experts in genomic medicine will gather to present the latest research, clinical practices, challenges and future trends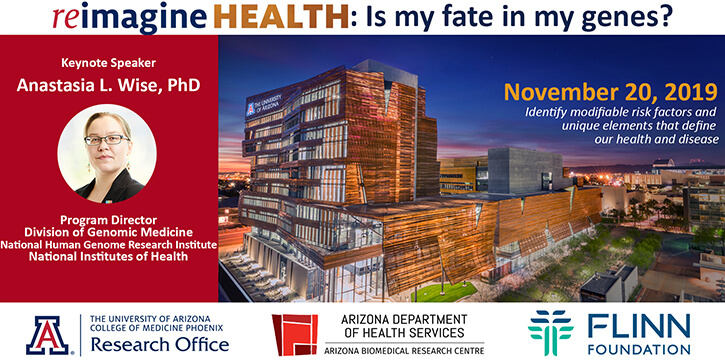 Symposium Objective 
Each of us inherit genetic material that forms who we are and can guide our way through life. Aspects of the genome are sensitive to the gestational environment, the social environment in which we are raised and the ecological parameters that can influence gene expression. Experiences throughout life can modify the genome and the genetic transcripts that constitute who we are. In one way, genetics are a determinant of health. However, social determinants of health can overshadow, highlight or coincide with genetics to increase vulnerability or resilience to disease.
In this symposium, interdisciplinary thought leaders presented and defended the contribution of inherited genes to health and disease. Overarching themes explored the opportunities, capabilities, future trends and challenges of genetic knowledge, counseling and interventions. Themed lectures were also provided regarding the interaction of genetic medicine with environmental modifiers, including socioeconomic factors, geographic environment, aging, diet and others.
Sponsors
The reimagine Health Research Symposium is co-sponsored and planned by the Arizona Biomedical Research Centre, the University of Arizona College of Medicine – Phoenix Research Office and the Flinn Foundation.
Featured Sponsors
Illumina and VWR were our featured sponsors for the 2nd Annual reimagine Health Research Symposium.
Keynote Speaker
Anastasia L. Wise, PhD
Program Director, Division of Genomic Medicine, National Human Genome Research Institute, National Institute of Health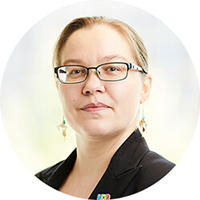 Dr. Wise is a program director in the Division of Genomic Medicine at the National Human Genome Research Institute (NHGRI). She received her PhD in genetics and genomics from Duke University and joined NHGRI in 2010. 
At NHGRI she serves as project officer for programs advancing the application of genomics to medical science and clinical care with a focus on perinatal sequencing, undiagnosed and rare disease genomic medicine, and sex chromosome analysis and association methods.
Dr. Wise serves as co-coordinator and program director for the NIH Common Fund's Undiagnosed Diseases Network, which aims to form a sustainable national resource to diagnose both rare and previously undiagnosed diseases through team science. She is also a project scientist for the Newborn Sequencing in Genomic Medicine and Public Health (NSIGHT) program, which aims to explore the potential implications, challenges and opportunities associated with the possible use of genomic sequence information in the newborn period.
Her other research interests include gene-environment interactions in complex disease, pharmaco/toxicogenomics, as well as ethical, legal and social issues related to the use of genetic information.
---
Symposium Speakers
Joia Crear-Perry, MD, FACOG
Founder and President, National Birth Equity Collaborative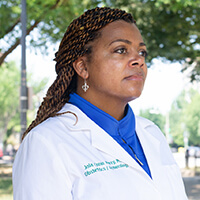 Dr. Joia Crear-Perry is a thought leader around racism as a root cause of health inequities, speaker, trainer, advocate, policy expert and fighter for justice. And she is the founder and president of the National Birth Equity Collaborative.
Recently, she addressed the United Nations Office of the High Commissioner for Human Rights to urge a human rights framework to improve maternal mortality. Previously, she served as the executive director of the Birthing Project, director of Women's and Children's Services at Jefferson Community Healthcare Center, as well as as the director of Clinical Services for the City of New Orleans Health Department — where she was responsible for four facilities that provided health care for the homeless, pediatric, WIC and gynecologic services within the New Orleans clinical service area.
Dr. Crear-Perry has been celebrated for her work to improve the availability and utilization of affordable health care for New Orleans' citizens post the Hurricane Katrina disaster of 2005.
Currently, her focus has expanded nationally and internationally as it relates to maternal and child health. Dr. Crear-Perry — a proud recipient of the Congressional Black Caucus Healthcare Hero's award and the Maternal Health Task Force at Harvard University Global Visionary Award for commitment to advancing women's health — is most known for her work to remove race as a risk factor for illness like premature birth. She has been asked to train in maternal and child health and is a sought-after speaker as a result of her articles in a number magazines — including Essence, Ms. Magazine, as well as her publications around structural racism.
After receiving her bachelor's trainings at Princeton University and Xavier University, Dr. Crear-Perry completed her medical degree at Louisiana State University and her residency in obstetrics and gynecology at Tulane University's School of Medicine. She was also recognized as a fellow of the American College of Obstetrics and Gynecology. Her love is her family; health equity is her passion; maternal and child health are her callings.
Paul Harmatz, MD
Professor in Residence, UCSF Benioff Children's Hospital Oakland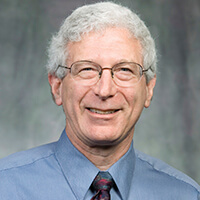 Paul R. Harmatz, MD, is professor in residence, Department of Pediatrics, University of California San Francisco and UCSF Benioff Children's Hospital Oakland. He is the medical director of the Pediatric Clinical Research Program in Mucopolysaccharidoses (MPS) and related disorders.
Dr. Harmatz completed his pediatric internship and residency training at Harbor-UCLA Medical Center. Following a research fellowship in pediatric gastroenterology and nutrition at Massachusetts General Hospital, he remained in Boston until 1992 as faculty in pediatrics at Harvard Medical School. During the last 20 years, Dr. Harmatz has participated in clinical trials with MPS I, MPS II, IIIa, IIIb, IVa, VI, VII and has managed clinical care for patients with MPS living in northern California.
Melissa Herbst-Kralovetz, PhD
Associate Professor, Basic Medical Sciences, Director, Women's Health Microbiome Initiative, University of Arizona College of Medicine – Phoenix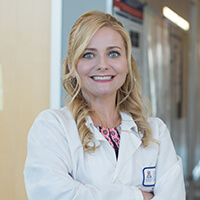 Dr. Melissa Herbst-Kralovetz is a first generation student and received her bachelor's degree from Colorado Mesa University in Grand Junction, CO and her doctoral degree from the University of Texas Medical Branch in Galveston, TX in the Experimental Pathology Program. She completed her postdoctoral fellowship at the Biodesign Institute at Arizona State University in the Center for Infectious Diseases and Vaccinology with Dr. Charles Arntzen.
Dr. Herbst-Kralovetz joined the University of Arizona, College of Medicine – Phoenix in 2009 as the Hematology/Oncology Block/Course Director in the preclerkship medical curriculum.
She is currently an associate professor in the Departments of Basic Medical Sciences and Obstetrics and Gynecology and became the director of the Women's Health Microbiome Initiative at the College of Medicine – Phoenix in 2017.
Her research program is focused on understanding the microbiome and host-microbe interactions in the female reproductive tract as it relates to oncologic, reproductive, gynecologic health outcomes and health disparities. Dr. Herbst-Kralovetz utilizes clinical biospecimens, animal models and an innovative 3-D bioreactor system to study human epithelial and immune responses to microbiota at this site and has a long-standing interest in enhancing women's health outcomes through translational research.
She has been funded by NIH NIAID and NCI and foundations — including the Flinn Foundation, ARDF and most recently the Mary Kay Foundation.
Dr. Herbst-Kralovetz enjoys interacting with the media to disseminate research findings and has been interviewed by news outlets including NPR/KJZZ Radio, Forbes Magazine and others. She was most recently recognized as a member of the "40 under 40" Class of 2018 by the Phoenix Business Journal. The award recognizes leaders in their organizations that are making a difference in their companies/organizations, as well as their greater community.
Matt Huentelman, PhD
Professor, Neurogenomics Division, Translational Genomics Research Institute (TGen)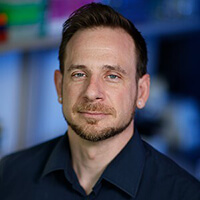 Dr. Huentelman's research interests center around the investigation of the "-omics" — genomics, transcriptomics and proteomics — of neurological traits and disease. His laboratory's overarching goal is to leverage findings in these disciplines to better understand, diagnose and treat human diseases of the nervous system.
Dr. Huentelman joined TGen in July of 2004 after completing his doctoral work at the University of Florida's Department of Physiology and Functional Genomics at the McKnight Brain Institute, where he investigated the application of gene therapy in the study and prevention of hypertension.
His undergraduate degree is in biochemistry from Ohio University's Department of Chemistry and Biochemistry at Clippinger Laboratories. Dr. Huentelman's career includes visiting researcher stints in Moscow, Russia at the MV Lomonosov Moscow State University "Biology Faculty" and in the United Kingdom within the University of Bristol's Department of Physiology. His research focuses on Alzheimer's disease, aging, cognition and rare disease.
Michael Kruer, MD
Director, Cerebral Palsy & Pediatric Movement Disorders Program, Barrow Neurological Institute at Phoenix Children's Hospital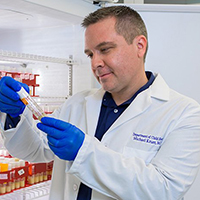 Michael Kruer, MD is a pediatric movement disorders neurologist, developmental pediatrician and molecular geneticist. Michael is an associate professor of Child Health, Genetics, Neurology and Cellular and Molecular Medicine at the University of Arizona College of Medicine – Phoenix. He also serves as director of the Cerebral Palsy and Pediatric Movement Disorders Program at Phoenix Children's Hospital.
Dr. Kruer's lab is dedicated to understanding how genetic mutations lead to cerebral palsy and related movement disorders and how genetics can serve as a springboard to improvements in both diagnosis and intervention. Michael is chair of the Cerebral Palsy Genomics Consortium, an international collaboration focused on genomic discovery in cerebral palsy as a major neurodevelopmental disorder.
Dee Quinn, MS, CGC
Director, University of Arizona Genetic Counseling Graduate Program, and Consultant, MotherToBaby AZ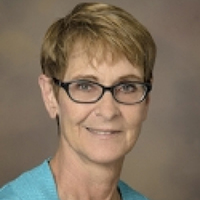 Dee Quinn, a board certified genetic counselor, is director of the newly re-established University of Arizona Genetic Counseling Graduate Program. Their inaugural class of five students began in the fall of 2019. The program anticipates that its graduates will provide additional, much-needed genetic counseling services to the state of Arizona.
Ms. Quinn has been director of MotherToBaby AZ since it began in 1999. She is a Clinical Lecturer in the Colleges of Medicine and Pharmacy at the University of Arizona and teaches genetics and teratology to medical students, residents and other allied health professionals.
She received a BSN degree from the University of Bridgeport in 1975 and a master's degree in Genetic Counseling from Sarah Lawrence College in 1981. At the University of Connecticut from 1981-1989, Ms. Quinn provided prenatal, pediatric and cancer genetic counseling, as well as developing the Connecticut Pregnancy Riskline. Since coming to the University of Arizona in 1989, she has provided prenatal and teratology counseling. She served as president of the Organization of Teratology Information Specialists (OTIS) from 1999-2001 and Executive Director from 2005-2012.
Linda Restifo, MD, PhD
Professor of Neurology, Neuroscience, and Cellular & Molecular Medicine, University of Arizona Health Sciences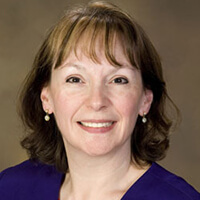 Dr. Restifo has a lifelong passion to understand the genetics of brain disorders. Currently a professor of Neurology, Neuroscience, and Cellular and Molecular Medicine at the University of Arizona, she earned her MD and PhD (Genetics) degrees from the University of Pennsylvania.
After additional training in neurology (Harvard-Longwood) and developmental neurogenetics (Brandeis University), she launched a research program at UA that began with a basic-science emphasis and gradually moved toward translational medicine.
Her team demonstrated the extraordinary similarity of genes essential for normal brain development in humans and fruit flies, and the utility of primary cultured mutant neurons as a cellular bioassay for drug discovery.
In collaboration with human geneticists, she participated in gene identification for early-onset epilepsy and other severe disorders from whole-exome sequencing data. Other innovative collaborations led to software development for 2-D neuron-image analysis and a microfluidic system for dissociation of neural tissues.
Her research funding has come from NINDS, NICHD, John Merck Fund, Muscular Dystrophy Association, Autism Speaks, Jerome Lejeune Foundation and TechLaunch Arizona. As an educator, Dr. Restifo starts with the principle that "the molecule is not the disease," emphasizing the importance of clinical diagnosis and disease classification prior to study of cellular and molecular mechanisms. She is the research director of the University's new graduate program in genetic counseling.
Robert Roberts, MD
Director of Cardiovascular Genomics and Genetics, Dignity Heath St. Joseph's Hospital and Medical Center, Professor of Medicine and Chair, ISCTR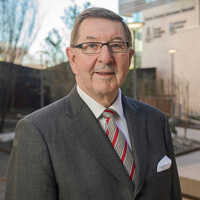 Dr. Roberts has had a notable career as Director of the Coronary Care Unit at Barnes Hospital at Washington University in St. Louis. This was followed by his service as director of Cardiology for 23 years at Baylor College of Medicine in Houston. He was then recruited to be the president and CEO, as well as chief scientific officer of the University of Ottawa Heart Institute for 10 years.
He is currently a professor of Medicine at the University of Arizona College of Medicine – Phoenix, holds the Chair in ISCTR and is director of Genomics and Genetics at Dignity Health, St Joseph Hospital.
Dr. Roberts has had a distinguished and prolific career as a scientist and educator — having published over 950 scientific articles — and was awarded the Most Highly Cited Researcher in 2002.
He developed the MBCK Test, which was used as the standard to diagnose heart attacks for three decades. Dr. Roberts is regarded as one of the founders of molecular cardiology. He is world renowned for his scientific contributions, particularly in the field of cardiovascular genetics.
He discovered several genes responsible for Familial cardiomyopathies. He mapped the first gene for atrial fibrillation, WPW and most recently (2007) discovered the first gene for coronary artery disease (9p21) and subsequently co-authored the discovery of more than 200 genetic risk variants predisposing to CAD. Dr. Roberts has been associate editor of the textbook, Hurst's the Heart, for more than three decades and authored the first textbook, Molecular Cardiology. He is currently editor-in-chief of Current Opinion in Cardiology, associate editor of JACC-Basic Translational Science and section editor of Genomic and Genetics for JACC.
Joann Sweasy, PhD
Director, University of Arizona Cancer Center, Associate Director, Basic Sciences, Maynard Endowed Chair, Cancer Prevention and Control, and Professor, Cellular and Molecular Medicine & Radiation Oncology, the University of Arizona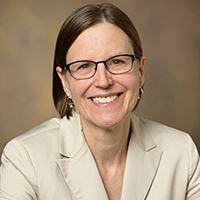 Dr. Sweasy earned her doctoral degree from Rutgers University, studying the role of the RecA protein in the SOS response to DNA damage, under the direction of Dr. Evelyn M. Witkin. She initiated her research on the fidelity of DNA synthesis at the University of Washington in Dr. Lawrence Loeb's laboratory. After joining Yale University School of Medicine in 1993, she rose through the ranks to become the ensign professor of Therapeutic Radiology and associate director for Basic Sciences at the Yale Cancer Center.  Joann Sweasy is currently a tenured professor in Cellular and Molecular Medicine and is associate director, Basic Sciences at the University of Arizona Cancer Center. 
Joann Sweasy is an internationally recognized expert in the genetics, cell biology and biochemistry of DNA repair.
For the past 25 years her laboratory has been consistently funded by the National Cancer Institute to study the molecular basis of mutagenesis and dysfunctional DNA repair as they relate to human diseases — including cancer and autoimmunity. Dr. Sweasy's research team recently discovered that dynamic conformational changes are important for accurate DNA synthesis. The team has also shown that human germline and somatic genetic variants of base excision repair genes are linked to carcinogenesis because they are unable to properly remove damaged DNA bases, leading to genomic instability, mitotic catastrophe and other cancer-associated phenotypes.
The Sweasy laboratory also discovered that aberrant DNA repair leads to the development of lupus. Her current focus in this area is the identification and characterization of germline DNA repair variants that are enriched in individuals with lupus. Dr. Sweasy has significant skills in and commitment to training the next generation of biomedical scientists. Dr. Sweasy is especially proud of being presented with the 2017 Yale Postdoctoral Mentoring Award.
---
Episode: reimagine Health: Is my fate in my genes?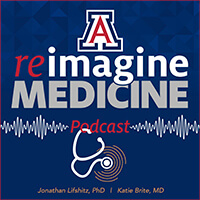 Discussion regarding research in genomics and genetics, what advancements are under investigation, as well as what ramifications may be in store for consumers. What factors should be considered in choosing to/not to learn about one's genetic code? The episode served as a means to "translate" the research shared at the symposium with real world application.
Hosts: Jonathan Lifshitz, PhD, and Katie Brite, MD.
Guests: Anastasia Wise, PhD, Michael Kruer, MD, Matt Huentelman, PhD, and Dee Quinn, MS, CGC.
---
Promotional Videos
Matthew Huentelman, PhD
Michael Kruer, MD
Committee
Paul Boehmer, PhD – Committee Chair, Associate Dean for Research (Interim), University of Arizona College of Medicine – Phoenix.
Jennifer Botsford, MSPH – Program Director, Arizona Biomedical Research Centre.
Michael Fallon, MD – Professor and Chair, Internal Medicine, University of Arizona College of Medicine – Phoenix.
Melissa Herbst-Kralovetz, PhD – Associate Professor, Basic Medical Sciences and Director, Women's Health Microbiome Initiative, University of Arizona College of Medicine – Phoenix.
Jonathan Lifshitz, PhD – Director, Translational Neurotrauma Research Program and Professor, Child Health, University of Arizona College of Medicine – Phoenix.
Maria Manriquez, MD, FACOG – Director, Pipeline Admissions Program and UME Addiction Medicine Education, and Professor, Obstetrics & Gynecology, University of Arizona College of Medicine – Phoenix.
Mary O'Reilly,  PhD – Vice President, Bioscience Research Programs, Flinn Foundation.
Claire Pascavis, MBA – Program Coordinator, Sr., University of Arizona College of Medicine – Phoenix.
Robert Roberts, MD – Medical Director of Cardiovascular Genomics, Dignity St. Joseph Hospital and Medical Center.
Bernadine Sadauskas, MS, CRA – Director of Operations, University of Arizona College of Medicine – Phoenix.
Casey Sapio – Program Coordinator, Sr., University of Arizona College of Medicine – Phoenix.
Victor Waddell, PhD – Executive Director, Arizona Biomedical Research Centre.
Ting Wang, PhD – Associate Professor and Scientific Director, Pulmonary and Endothelial Research Core, University of Arizona College of Medicine – Phoenix.
Photos from the Event