The Division of Medical Toxicology and Precision Medicine focuses on research and discoveries in medical toxicology, pharmacology and targeted genomic medicine.
Our Medical Toxicology Fellowship is nationally recognized for outstanding training and research. Faculty and fellows provide direct patient care at clinical affiliates and medically direct the Banner Poison and Drug Information Center.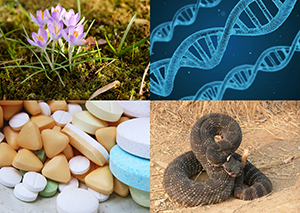 They educate and lead interprofessional teams in diverse research. In addition to educational activities at the College of Medicine – Phoenix and our affiliated graduate medical education programs, our faculty regularly speak locally, nationally and internationally.
Our areas of specialty in research include envenomations, acetaminophen toxicity, precision medicine, pharmacogenomics, emerging drugs of abuse, extracorporeal membrane oxygenation (ECMO) therapy for acute drug toxicity, cost-effectiveness of poison control centers and the impact of medical toxicology inpatient services. We focus on translating medical evidence to the bedside to improve patient outcomes.