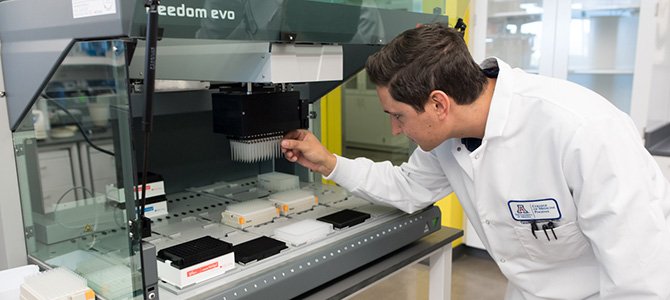 The vision of the Molecular Discovery Core (MDC) is to build a highly collaborative and state-of-the-art facility at the Phoenix Biomedical Campus to accelerate early-stage drug discovery in the Arizona research community with several instruments geared toward the analysis of biomolecules.
This core supports a wide variety of research activities that depend on the detection and analysis of proteins, nucleic acids, compounds, bioactive molecules, and biomolecular interactions.
---
Due to the COVID-19 outbreak and staffing restrictions, the core will unfortunately be unable to provide assisted services for the immediate future. This includes assisted SPR, peptide synthesis, LC-MS and any other assisted work. Unassisted usage is still open. Please contact Dr. Timothy Marlowe for further questions and we will update all users upon restoration of full core services.
---
Services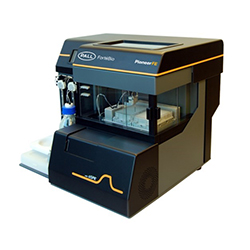 Surface Plasmon Resonance (SPR)
Kinetic characterization.
Small molecule/fragment screening.
Assay design & optimization.
Binding affinity analysis.
High-Throughput Screening
Compound screening in 96- and 384-well format.
Assay automation.
Plate replication/reformatting.
Processing of clinical samples.
In silico screening.
Peptide Synthesis & HPLC
Solid-phase peptide synthesis.
Compound/peptide purification by HPLC.
Analytical HPLC.
Lyophilization.
Biomolecular Imaging
Fluorescence, chemiluminescence, radioisotopic, colorimetric.
Imaging of blots, gels, tissue sections, arrays, and phosphor screens.