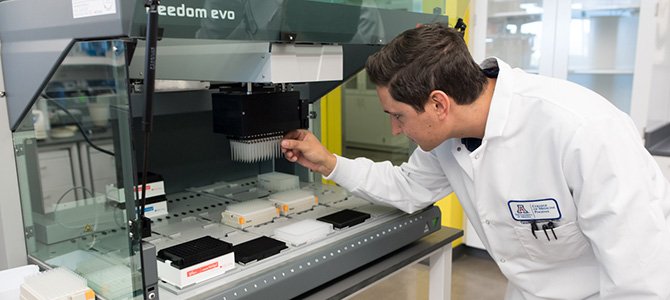 The vision of the Molecular Discovery Core (MDC) is to build a highly collaborative and state-of-the-art facility at the Phoenix Biomedical Campus to accelerate early-stage drug discovery in the Arizona research community with several instruments geared toward the analysis of biomolecules.
This core supports a wide variety of research activities that depend on the detection and analysis of proteins, nucleic acids, compounds, bioactive molecules and biomolecular interactions.
Services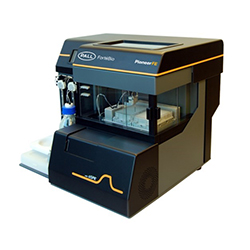 Surface Plasmon Resonance (SPR)
Kinetic characterization.
Small molecule/fragment screening.
Assay design & optimization.
Binding affinity analysis.
High-Throughput Screening
Compound screening in 96- and 384-well format.
Assay automation.
Plate replication/reformatting.
Processing of clinical samples.
In silico screening.
Peptide Synthesis & HPLC
Solid-phase peptide synthesis.
Compound/peptide purification by HPLC.
Analytical HPLC.
Lyophilization.
Biomolecular Imaging
Fluorescence, chemiluminescence, radioisotopic, colorimetric.
Imaging of blots, gels, tissue sections, arrays, and phosphor screens.