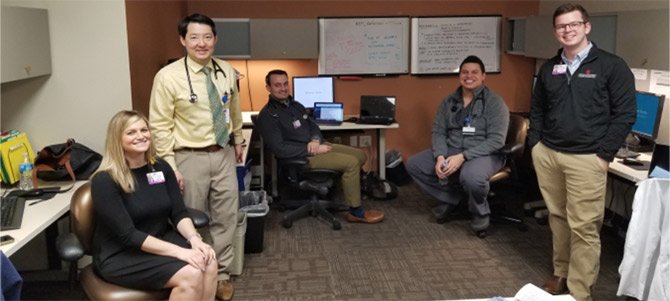 The University of Arizona College of Medicine – Phoenix Internal Medicine Residency Program offers a Primary Care Track within our traditional categorical program for those who are dedicated to pursuing a career in ambulatory internal medicine. The mission of the Primary Care Track is to prepare future general internal medicine physicians to provide comprehensive primary care for a population of patients from adolescence to their elder years, focused on evidence-based practice guidelines while incorporating the art of patient-centered collaborative care.
The Primary Care Track allows early exposure to the breadth of available primary care opportunities through a primary care immersion at the beginning of intern year and through rotations in primary care selectives. Our primary care graduates will be well prepared to lead and provide care for patients in both the inpatient and outpatient settings, with specific training on transitions of care. Understanding transitions between our continuity practice and subspecialty care will be highlighted through a long subspecialty block during the second year (approximately three months). This will allow weekly time with a variety of outpatient subspecialists to learn the preliminary work up of complicated problems, when to refer and how to effectively communicate recommendations.
Like with the traditional categorical Internal Medicine Residency, Primary Care Track residents are matched through the National Resident Matching Program (NRMP). Interested candidates should apply through the Electronic Residency Application Service (ERAS) program from the Association of American Medical Colleges (AAMC).
Questions: email Jayne Peterson, MD, Primary Care director.