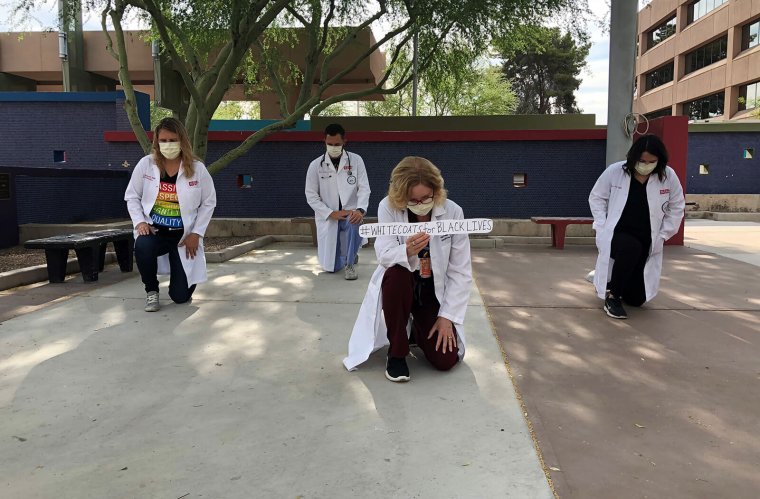 Our Internal Medicine Programs — Categorical, Primary Care, Preliminary and Med-Peds — have a shared vision to attract, develop, excite and retain exceptional people in our programs and community. We want to recruit a diverse group of faculty, residents and students that make substantial, lasting impact to create an inclusive environment where all students, residents/fellows, faculty and staff will thrive.
We have a Graduate Medical Education Diversity and Inclusion Subcommittee composed of faculty and residents from all programs that advises our institution in planning various activities to advance our mission as GME programs, as well as Internal Medicine program leaders who are committed to this work.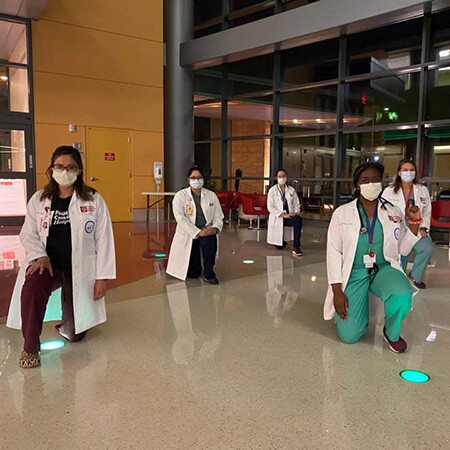 Some of our program activities include:
Program outreach lead by medical residents to the Navajo nation during the COVID pandemic.
Multi-disciplinary panel discussions about health care disparities and social determinants of health.
CANDOR training for faculty and residents.
Unconscious bias workshops for faculty.
Faculty participation and mentorship in various medical student organizations committed to celebrating diversity.
All Internal Medicine Grand Rounds presentations include discussion on disparities in medicine and/or health care, as well as steps toward mitigation.
Program sponsored social justice and advocacy events
Underrepresented minority (URM) student, resident and faculty panel discussions with community leaders to promote social justice initiatives.
We invite you to join our mission in creating an *environment of inclusivity and support as we all work to promote equity within health care and a learning environment that brings out the best in each of us.
*The University of Arizona College of Medicine – Phoenix has made a commitment to inclusive excellence. It is outlined in our 12 Action Steps, as well as our Statement on Racism.