Ophthalmology is the branch of medicine dealing with the structure, functions and diseases of the eye.
The long-term goal of the University of Arizona College of Medicine – Phoenix Department of Ophthalmology is to teach all medical students "primary eye care" — how to diagnose and treat common problems affecting the eye that they would need to manage in a primary care setting.
Most medical schools across the country do not teach ophthalmology as part of their core curriculum and this has been the case since ophthalmology and ENT were combined specialties — almost 50 years ago. Oftentimes, electives are offered in ophthalmology; however, medical students need to choose between the many offered electives in different specialties.
Under the direction of Mandi D. Conway, MD, ophthalmologist and interim chair of the department, the college is taking progressive steps toward introducing ophthalmology early in the medical education journey.
If you are interested in ophthalmology and want to set up a time to talk with Dr. Conway, please call the department at 602-827-2972.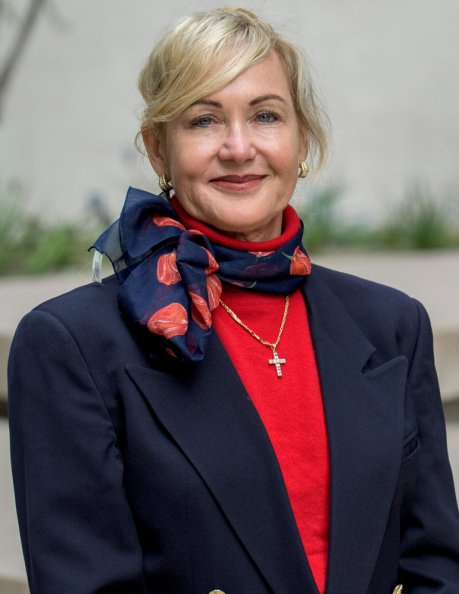 Mandi Conway, MD
Interim Chair, Department of Ophthalmology