College of Medicine – Phoenix Fellowship Match Results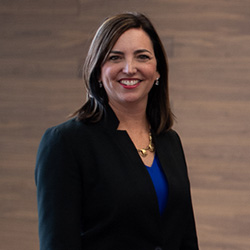 While so much has been happening with the coronavirus pandemic and patient care, our fellowship programs have been diligently working to recruit an outstanding class of future fellows. This was an especially challenging year with recruiting virtually and having to entirely change the usual process. Their work paid off with great success, and I am writing to let you know that the following programs were recently filled:
Cardiovascular.
Clinical Informatics.
Endocrinology.
Gastroenterology.
Hospice and Palliative Medicine.
Maternal-Fetal Medicine.
Medical Toxicology.
Minimally Invasive Gynecologic Surgery.
Orthopaedic Hand Surgery.
Pulmonary/Critical Care.
Sleep Medicine.
Additionally, we specifically are excited to share that the following residents will be staying in our programs for their fellowships!
Gastroenterology
Paul Gomez.
Natasha Narang.
Pulmonary/Critical Care
Francisco Marquez.
Lauren Ridenour.
Ian Welsh.
Daniel Yu.
Minimally Invasive Gynecologic Surgery
The following fellowship programs will conclude their match in early 2021.
Addiction Medicine.
Sports Medicine.
Structural Heart.
Orthopaedic Sports Medicine.
We continue to have openings in Geriatric Medicine and are currently working to recruit future fellows.
Thank you for your support and another big congratulations to all of our fellowship programs!
— Cheryl O'Malley, MD, FACP, FHM
Associate Dean, Graduate Medical Education