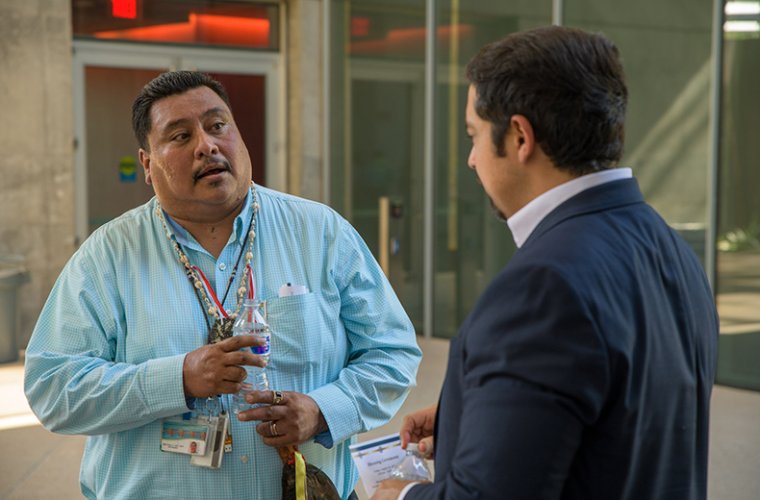 College of Medicine - Phoenix Holds 3rd Annual Blessing Ceremony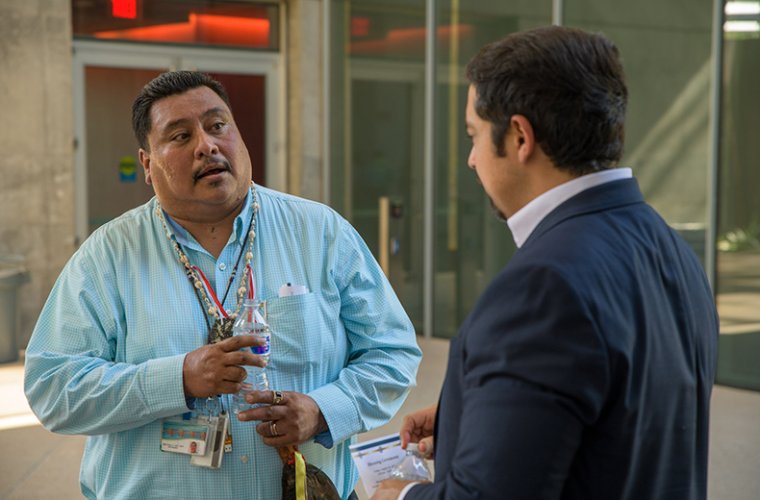 Traditional Healer Miguel Flores Led Four Students Through a Blessing to Begin Their Medical School Journey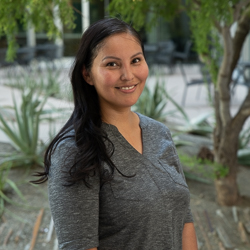 In order to welcome the Native American students to the University of Arizona College of Medicine – Phoenix, the Office of Diversity and Inclusion held a blessing ceremony on Aug. 16. Medical students from various classes — Lorna Rapaich, MS3, Brett Colby Clark, MS1, and Christopher Denetso, MS2 — as well as Kendra Haag, a graduate from the Mel and Enid Zuckerman College of Public Health in Phoenix, participated in a ceremony performed by traditional healer Miguel Flores, who is a member of the Pascua Yaqui and Tohono O'odham tribes.
The purpose of the ceremony was to recognize American Indian and Alaskan Native students who are training to enter health professions.
Officials with the Office of Diversity and Inclusion said it's important to express support to our Native American students, whose ancestral land our medical institution sits on.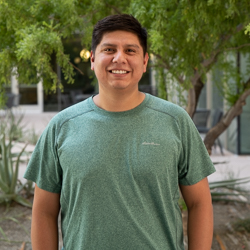 "The feedback we received from students who participate is that they feel more connected to their identity and appreciate being recognized for their unique place in the student body population," said Sonji Muhammad, assistant director of Diversity and Inclusion. "The traditional blessing is also a positive way for our students to begin the journey they are embarking on with the community that will be supporting them throughout their health profession education."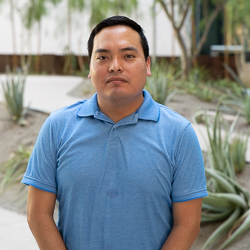 The tradition of the ceremony was created by Carlos Gonzales, MD, a member of the Pascua Yaqui Tribe and a UA College of Medicine – Tucson alumnus, who wanted to bring harmony and tranquility to the spirits of Native American and Alaskan Native medical students as they began their medical education at the University of Arizona College of Medicine – Tucson.
Through the years, invitations were extended to the rest of the University of Arizona Health Sciences community; the College of Medicine – Phoenix held its first Blessing Ceremony in July 2017.
Topics
About the College
Founded in 2007, the University of Arizona College of Medicine – Phoenix inspires and trains exemplary physicians, scientists and leaders to optimize health and health care in Arizona and beyond. By cultivating collaborative research locally and globally, the college accelerates discovery in a number of critical areas — including cancer, stroke, traumatic brain injury and cardiovascular disease. Championed as a student-centric campus, the college has graduated 593 physicians, all of whom received exceptional training from nine clinical partners and more than 2,400 diverse faculty members. As the anchor to the Phoenix Biomedical Campus, which is projected to have an economic impact of $3.1 billion by 2025, the college prides itself on engaging with the community, fostering education, inclusion, access and advocacy.